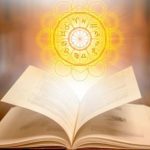 In Astrology, the Midheaven marks the beginning of the 10th house and represents what is visible, the outer "me," recognition, separation, extraversion, and ambition.
The Midheaven or MC, short for Medium Coeli (noon), is essential information in the birth chart. Like the Rising sign, the Midheaven can only be calculated if you know the time and place of your birth. In Astrology, the Midheaven marks the beginning of the 10th house and represents what is visible, the outer "me," recognition, separation, extraversion, and ambition.
What does the Midheaven symbolize in my Astral Chart?
The Midheaven symbolizes what you want to achieve, the urge to do something in life, the desire to achieve goals. It points out where you are going, your calling, aspirations, and ambitions. It can also reflect parental or social influence in building the future. In some horoscopes, the MC is represented by an arrow pointing to the sky. In the birth chart, this information represents the level of commitment of the person to achieve success. In the astrological chart, the astrological house where the Midheaven falls indicate the sphere of life where it is necessary to leave a mark. The Midheaven element (Fire, Earth, Air, Water) means whether the effort is sustainable :
Fire and Air signs - have excellent ideas but lack the strength to carry them out.
The Earth Signs - may find it challenging to start, but when they decide to move, they usually do not give up and persist to the end.
The Water signs - are showing more fall to be influenced by emotions, although susceptible Cancer is one of the most ambitious signs of the zodiac.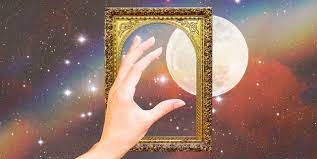 What does the MC say about My Professional Vocation?
Midheaven describes how a person seeks to be recognized socially. In this sense, information is closely associated with a professional and professional career. The MC also offers clues about the person's orientation. Are you more individualistic and depend, above all, on your skills and entrepreneurial spirit to carry out your activity and be successful? Or do you prefer to work in a group, in collaborative environments, integrated into work teams, or require greater interaction with other people? The more individualistic and independent signs tend to defend and impose their opinions. In contrast, the more discreet signs tend to adapt to the surrounding circumstances, give in more quickly and adopt a neutral and sometimes subservient posture. Thus, the energy externalized by the Midheaven is significantly influenced by the characteristics associated with the sign of the house where it falls. Traditionally, this is the characterization:
MC Aries
This sign takes every opportunity to show its leadership skills. He has an independent temperament that leads him to seek self-employment or be a boss. Some of the most appropriate careers are soldier, surgeon, cartoonist, businessman, pilot, insurance broker, real estate agent, explorer, psychologist, designer, therapist.
MC Taurus
The strong connection with the Earth gives this sign a natural vocation to engage in landscaping, agriculture, surveying, architecture, or civil construction. Art, music, commerce, crafts, public administration, banking, administration are other possible areas.
MC Gemini
Versatility and communication skills lead this sign to engage in activities such as journalism, commentator, teacher, reporter, engineer, publicist, copywriter, travel agent, salesperson, or develop areas involving high communication skills.
MC Cancer
The maternal vocation of this sign and its deep connection to the aquatic environment means that professions such as social worker, director of human resources, health care provider, historian, caretaker, fisherman, or sailor are appropriate to its character.
MC Leo
The Midheaven in this sign shows a personality that wants to express, lead, be seen, appreciated, and applauded. It can be dedicated to activities related to artistic expression (representation, music), fashion, or decoration. The connection with play and leisure can make you seek a career in sports, and the connection with the heart to seek professions such as a cardiologist.
MC Virgo
Linked to health and highly efficient, they can perform functions related to providing medical care, pharmacy, or nutrition. Other possible occupations of this sign are research, library management, computer science, training, accounting, market analysis, engineering, crafts, gardening, or education.
MC Libra
This sign fills positions where negotiation and diplomacy skills are a special requirement as a judge, lawyer, diplomat, social worker, advisor, management consultant, appraiser, or real estate agent.
MC Scorpio
As it is a sign associated with everything hidden and mysterious, it tends to practice professions related to research and medicine. Scientist, doctor, pathologist, psychiatrist, police officer, private investigator, psychologist, scientific investigator, businessman, diver, butcher, insurance agent, or investigator may be attractive pursuits for him.
MC Sagittarius
This sign appreciates freedom and needs intellectual stimulation. Some of his favorite activities are the tour guide, pilot, tutor, teacher, lawyer, psychotherapist, public relations consultant, writer, editor, or consultant.
MC Capricorn
Ambitious, this sign is linked to general public administration and management activity. Pension manager, general manager (CEO), entrepreneur, banker, physical therapist, social worker, magistrate, architect, surgeon, teacher, designer, mathematician, engineer, or geologist are the most suitable activities.
MC Aquarius
This sign seeks to participate in activities and professions that allow it to work for the good of all. Therefore, you can pursue professions such as scientist, physicist, systems analyst, technology specialist, electronic engineering, researcher, social worker, astronomer, ecological consultant, anthropologist, sociologist, astronaut, inventor, alternative medicine specialist.
MC Pisces
The Midheaven in this sign reflects the vocation for artistic activities and the performing arts. The expression of personal sensitivity typically associated with this sign can also lead to photography, fashion, writing, or animation careers. As he appreciates the mystical side of life, this sign can choose a career as an astrologer, priest, or healer.
How is the Midheaven calculated?
The Midheaven corresponds to the highest point a sign reaches in the sky midway between the rise on the eastern horizon and the decline on the western horizon. Because it is the sign above us at birth, it is calculated based on the latitude of the place of birth. Astrologers use various methods to calculate the heavenly houses. In the Placido-type house system of the birth chart (or Quadrant methods), the MC always forms the cusp (division between houses) of the 10th house. In the Equal Houses system, each house covers a 30º segment in the birth chart (360º of the Zodiac circle divided by 12 signs). Midheaven can fall in the 9th, 10th, or 11th house, depending on the latitude the person was born at and the time of year.
The Midheaven through the Signs
MC Aries
Confident and outgoing sign, he wants to make an impact with his many ideas but may lack the perseverance and patience to wait for results.
MC Taurus
This sign is responsible, comprehensive, and determined and can achieve just about anything it wants.
MC Gemini
This sign puts your unique persuasive ability to work to reach your goals and rise to the top.
MC Cancer
Sensitive but ambitious, this sign tends to complicate what is simple.
MC Leo
Competitive and confident in their abilities, this sign pursues success.
MC Virgo
With an enormous capacity for work and method, this sign works hard to achieve its goals. However, you may not be able to assert your views.
MC Libra
Typically organized and analytical, this sign goes where it wants, always maintaining the calm and diplomatic posture.
MC Scorpio
Full of convictions and faith in its abilities, this sign does not hesitate to use manipulation to get where it wants to go.
MC Sagittarius
With a curious spirit and full of diverse interests, this sign is an eternal student who always seeks to know more about everything.
MC Capricorn
Ambitious and linked to the bureaucracy and administration, he seeks the authority and stability that a successful professional career offers him.
MC Aquarius
Strong humanistic convictions lead this sign to get involved in causes that concern the well-being of all and to work to leave the world better than it found it.
MC Pisces
Your insecurity and doubts can cause this sign to back down when you are about to achieve success.