Cancer loves love, yes.
They love to fall in love and enjoy that person they love so much, but they also like that they know how to appreciate their own space and freedom. But Cancer is very happy when they have time to enjoy it alone.
He is pleased when he meets that very affectionate person but also knows where the limits are and know that Cancer needs his time to be alone from time to time.
And it is at that moment when Cancer realizes how happy he is because he has time to reflect and to realize everything he has. Also, dedicate this solitude to take care of yourself and pamper yourself as you well know.
But above all, what makes Cancer happy are the little details. Cancer loves hugs, cuddles, affectionate gestures.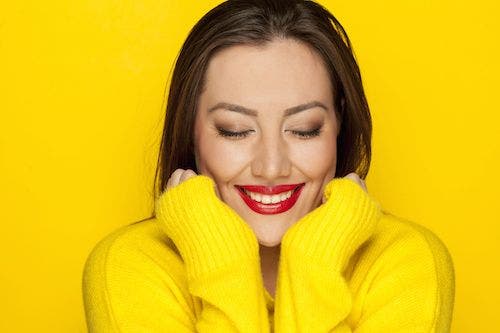 Go walking down the street with your partner and suddenly, unexpectedly, hold your hand. 
He loves when you show him everything you say. Cancer likes to be told, 'I love you, but much more likes to be shown with facts.
It is okay to send him a message of love from time to time, but it is better if you show up at his house with a flower or with small detail.
Cancer will be very happy when he finds that person who is not scared when he brings out his darker side. 
He does not have to be the love of his life, if not simply a friend or a partner who knows that he will be able to be as he is with him. That person will know how to help and understand Cancer when they have their bad days and when they have their good days.
You will be happy when you know that you finally appreciate all that you have inside that you rarely bring to light because of that fear that they will flee. 
But no one is going to run away and now more than ever, and they will enjoy it.