Transition period Victim reward Suspension Limitations Interruption
The Hanged Man usually shows that you are at a crossroads: you have only two options, up or down, yes or no.
You may find that you want to do something, but you have no idea what it is or how to do it.
If so, it is a clear sign that you should stop, relax and observe the resources that you may need to stop trying to control life, situations, people, or things.
The Hanged Man - meaning of the tarot card
There may be an outdated attitude or desire in your life that you need to reject. Every sacrifice you make will open your life to something more positive than what you sacrifice. Still, it should be a thoughtful and reflective time, especially if you want to see if a willingness to change serves your interests well.
Love
In this area, forgiveness can also be recommended. Letting someone unreachable can, for example, make someone you can be with closer to you, but this is only one possibility. You may have to stop thinking that you can only be happy with a certain type of relationship. You may also be at a crossroads if you are already in a long-term relationship. Even if you think your relationship is great, be sure to find out if your partner thinks the same.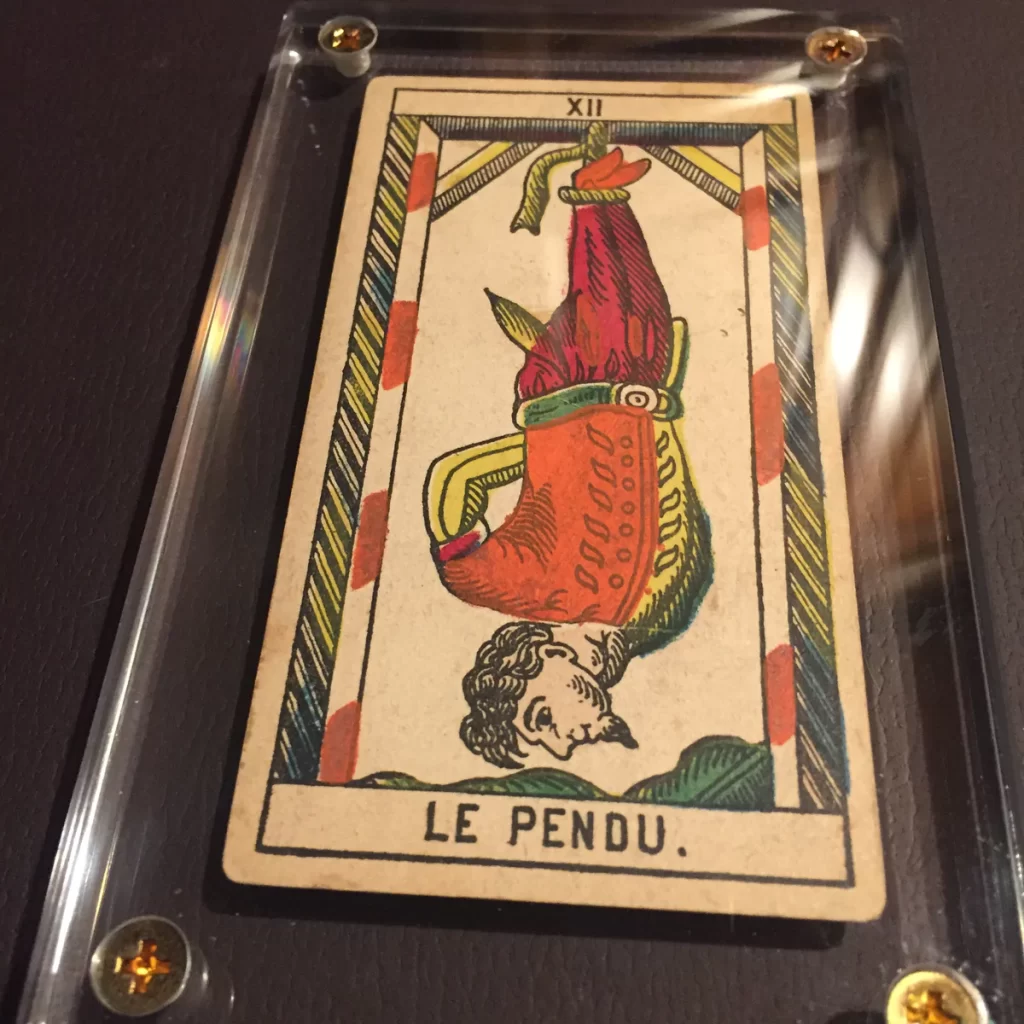 Finance
If your financial affairs are difficult, it is an important time for you to create an opportunity for prosperity by giving away some of what you have, even if you do not have much. You know, there are people close to you who are probably just as interested in sharing what they have with you. Find them and strengthen your relationship with them. Something so simple can bring prosperity closer to you.
Present
If something is in a hurry, it may suggest that a pause is necessary. Remember that giving help is not more important than the help provided by that person.
Future
You do not know many things at the moment, so you must create new goals and plan carefully. Acting at the right time, you will reach your destination.
Tarot Reading YES or NO - The Hanged Man
The Hanged Man suggests some metamorphosis breaking patterns, releasing or going through a period of transition.
While this may mean having to give something away to gain a new perspective, the letter has neither positive nor negative connotations.
Perhaps, this is the answer to your question.