People born on April 2 can do great things through their own actions and even gain fame.
Horoscope and personality for those born on April 2
This birthday makes it possible to achieve a career, even titles, and fame that, however, requires a lifetime of effort because it is a favorable birthday.
It is true that people born on this day go through all kinds of experiences from the first years of their life, but they have great talents and are endowed with an unusual strength of spirit that allows them to be victorious in the face of any adversity. His life, full of work and struggle, will be crowned with success. And at the end of their lives, despite all the previous pain and suffering, they can count on recognition, even rewards, and honors.
Many prominent people were born on this day, and their abilities and talents amaze everywhere. But these extraordinary inherent abilities can bring you various negative experiences in life. Defects: They are aggressive, destructive, lustful people; who show significant sensuality. They often abandon their projects half done, despite being as perfectly designed as they can be.
How to raise a child born on this day? The individuality of such a child should be recognized by his elders and treated with kindness and tact. Any praise or reprimand should be given in moderation. These children need to be recognized for their worth but should never be encouraged to work by putting them above other children. They tend to think and talk a lot about themselves a lot, so they should be given examples of other children as role models.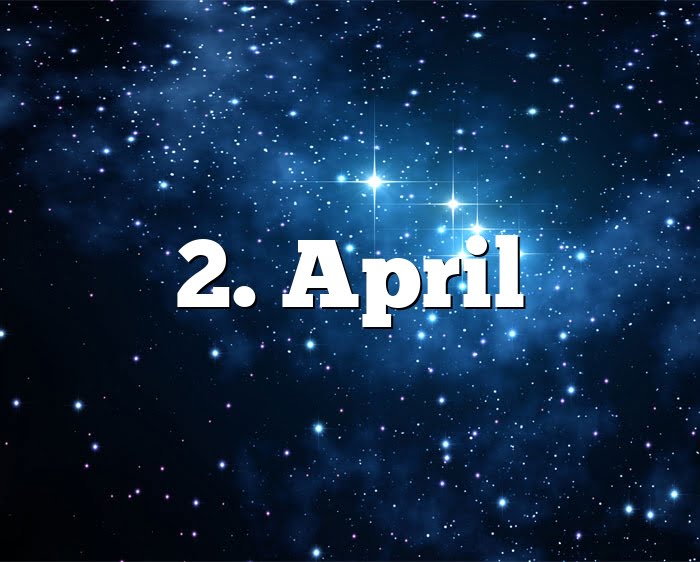 Zodiac sign for those born on April 2
If your birthday is April 2, your zodiac sign is  
Aries
.
April 2 - personality and character
character: 
 comfortable, reliable, polite, gloomy, touchy, double;
profession: 
 lawyer, computer scientist, obstetrician;
colors: 
 yellow, olive, gray;
stone: 
 aquamarine;
animal: 
 goat;
plant: 
 eucalyptus;
lucky numbers:
  15,25,29,37,41,53
super lucky number:
  2
Holidays and observances - April 2
Peru: Lawyer's Day commemorating the birth of Francisco Garcდ­a, politician and president of the country.

Argentina: Veteran's Day and the Fallen in the Falklands War (national holiday), in commemoration of the Argentine landing in the Falkland Islands archipelago in 1982.

World Autism Awareness Day.

International Children's Book Day (since 1965) commemorates the birth of Danish writer Hans Christian Andersen.
April 2 Celebrity Birthday. Who was born the same day as you?
1900: Anis Fuleihan, American composer, conductor, and pianist of Cypriot origin (d. 1970).
1901: Francisco Gaona, Paraguayan educator, social activist, trade unionist and historian (d. 1980).
1902: Jan Tschichold, German designer and printer (d. 1974).
1903: Marcelino Galatas, Spanish footballer (d. 1994).
1908: Buddy Ebsen, American actor, and dancer (d. 2003).
1909: Manuel Olivares, Spanish soccer player and coach (d. 1976).
1910: Chico Xavier, Brazilian medium (f. 2002).
1914: Alec Guinness, British actor (d. 2000).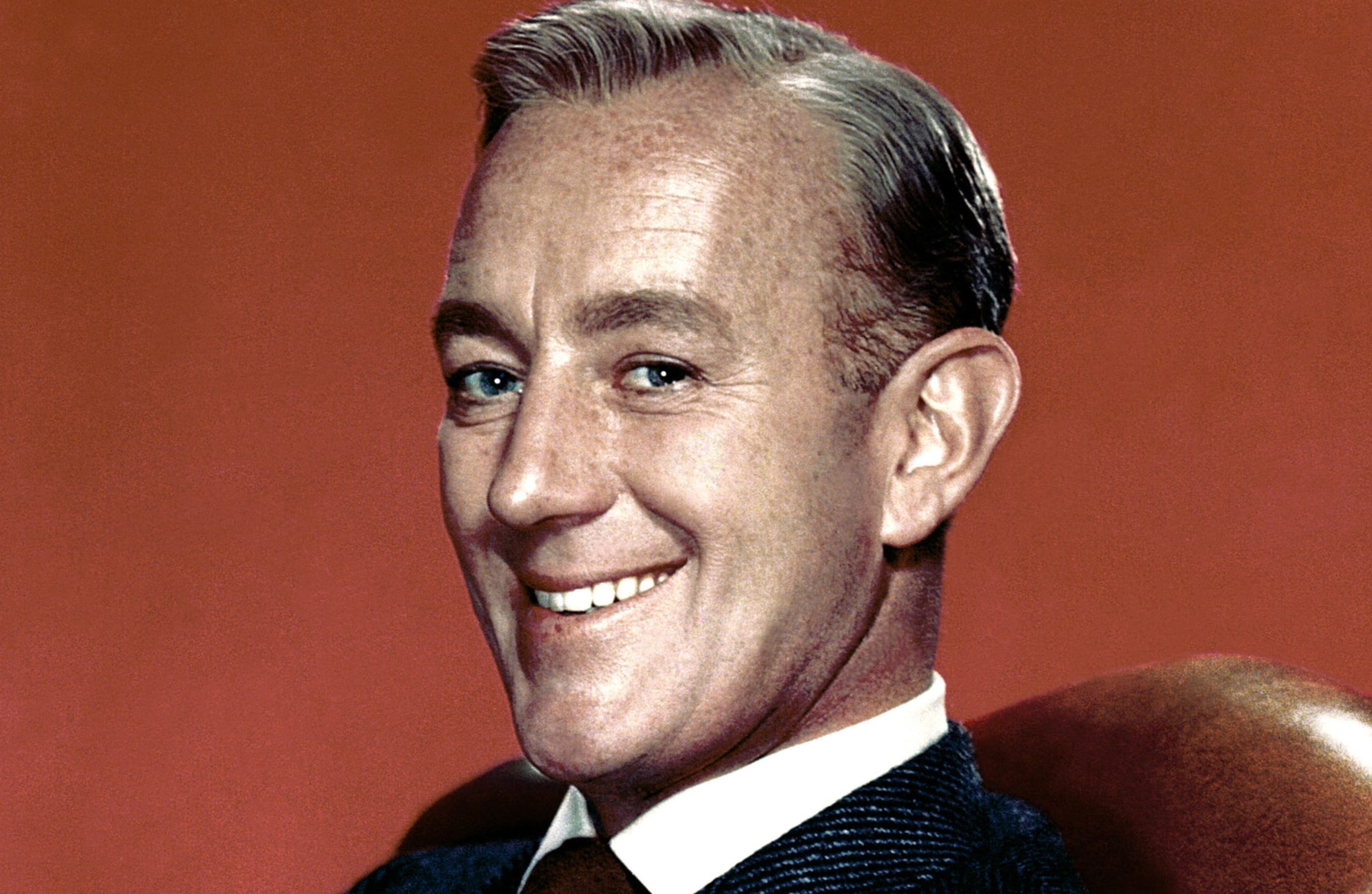 1917: Dabbs Greer, American actor (d. 2007).
1919: Delfo Cabrera, Argentine athlete (d. 1981).
1920: Ricardo Castro Rდ­os, Argentine actor (f. 2001).
1920: Jack Webb, American actor, and filmmaker (d. 1982).
1924: Roberto დ?vila, Mexican baseball player (d. 2004).
1925: George MacDonald Fraser, British novelist (d. 2008).
1926: Jack Brabham, Australian motorsport driver (d. 2014).
1927: Carmen Basilio, American boxer (d. 2012).
1927: Ferenc Puskდ¡s, Spanish-Hungarian soccer player (d. 2006).
1928: Serge Gainsbourg, French singer (d. 1991).
1929: Josდ© Neglia, Argentine dancer (d. 1971).
1930: Marდ­a Wდ©rnicke, Argentine poet and writer (d. 2013).
1933: Gyდ¶rgy Konrდ¡d, Hungarian writer and sociologist.
1934: Paul Cohen, American mathematician (d. 2007).
1937: Antoni Ros-Marba, Spanish conductor and composer.
1938: Martine Franck, Belgian photographer (d. 2012).
1939: Marvin Gaye, American musician (d. 1984).
1939: Anthony Lake, American political scientist.
1939: Lise Thibault, governor of Quebec.
1940: Mike Hailwood, British motorcycling and motorsport racer (d. 1981).
1940: Antonio Ravelo, Spanish-Venezuelan soccer player (d. 2014).
1942: Leon Russell, American singer-songwriter (d. 2016).
1942: Roshan Seth, Indian actor.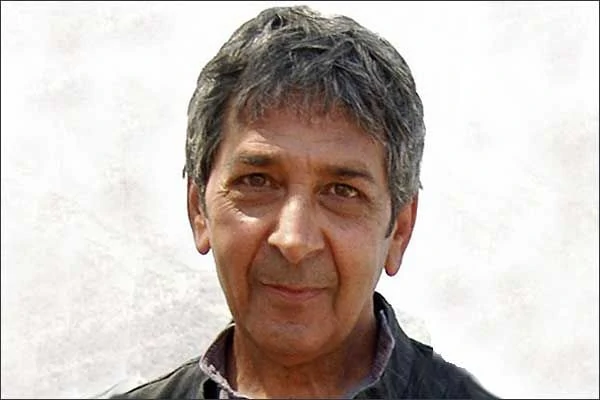 1943: Itziar Aizpurua, Basque politician.
1943: Larry Coryell, American guitarist.
1945: Guy Frდ©quelin, French rally driver.
1945: Linda Hunt, American actress.
1947: Tua Forsstrდ¶m, Finnish writer.
1947: Emmylou Harris, American singer.
1947: Camille Paglia, American writer.
1947: Paquita la del Barrio, Mexican singer.
1948: Joan D. Vinge, American writer.
1949: Pedro Pacheco, Spanish politician.
1949: Ron Palillo, American actor (d. 2012).
1951: Moriteru Ueshiba, Japanese martial artist.
1953: Debralee Scott, American actress (f. 2005).
1953: Greg Dayton, American actor
1954: Susumu Hirasawa, Japanese electropop artist.
1954: Emilio Olabarrდ­a, Spanish politician.
1954: Donald Petrie, American director, actor, and producer.
1957: Giuliana De Sio, Italian actress.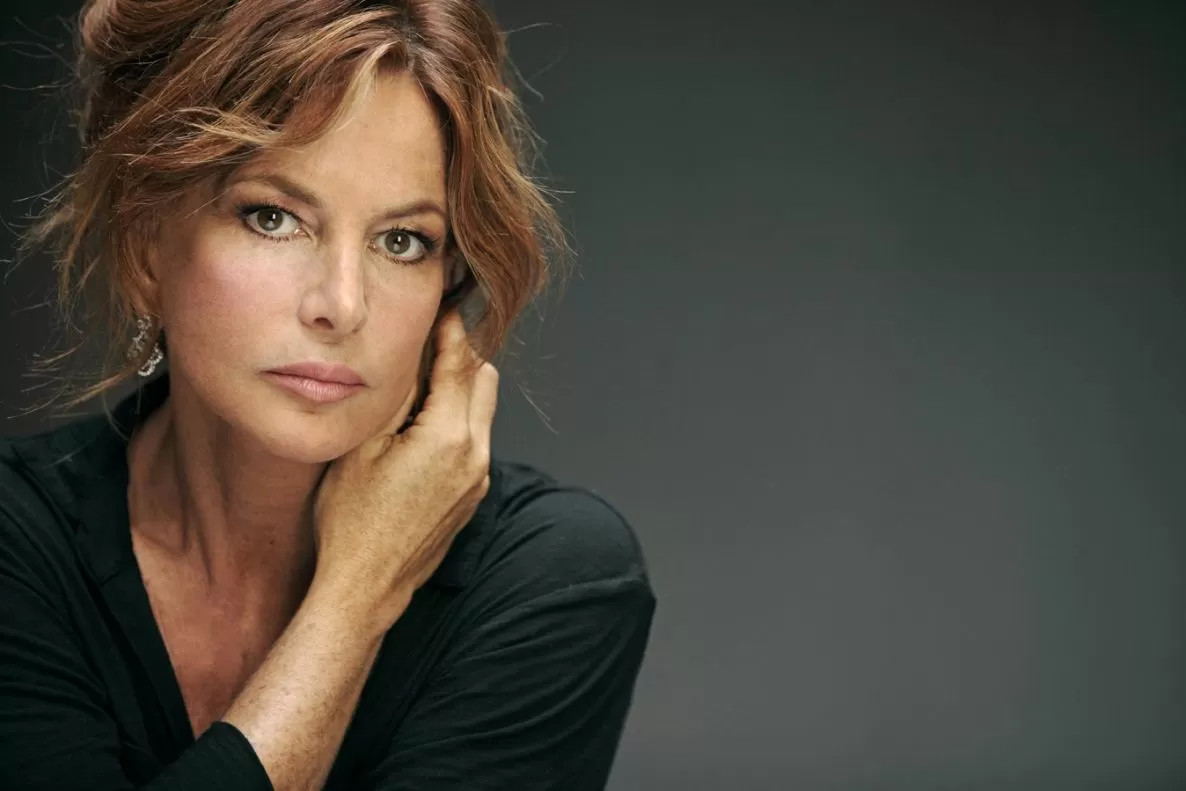 1958: Stefano Bettarello, Italian rugby player and coach.
1958: Larry Drew, American basketball player, and coach.
1958: Pablo Sobisch, Argentine painter, son of the painter Enrique Sobisch (1929-1989).
1959: Ezaki Badou, Moroccan footballer and coach.
1959: Juha Kankkunen, Finnish rally driver.
1960: Linford Christie, British athlete.
1961: Christopher Meloni, American actor.
1962: Clark Gregg, American actor, screenwriter, and director.
1963: Mike Gascoyne, British car designer.
1965: Rodney King, American taxi driver (d. 2012).
1965: Marcela Tauro, Argentine journalist.
1966: Teddy Sheringham, British footballer.
1966: Diego Vasallo, Spanish musician of the Duncan Dhu band.
1967: Prince Paul, disc jockey and American music producer.
1969: Ajay Devgan, Indian actor.
1970: Antonio Mohamed, Argentine footballer, and coach.
1971: Edmundo Alves de Souza Neto, Brazilian soccer player.
1971: Todd Woodbridge, Australian tennis player.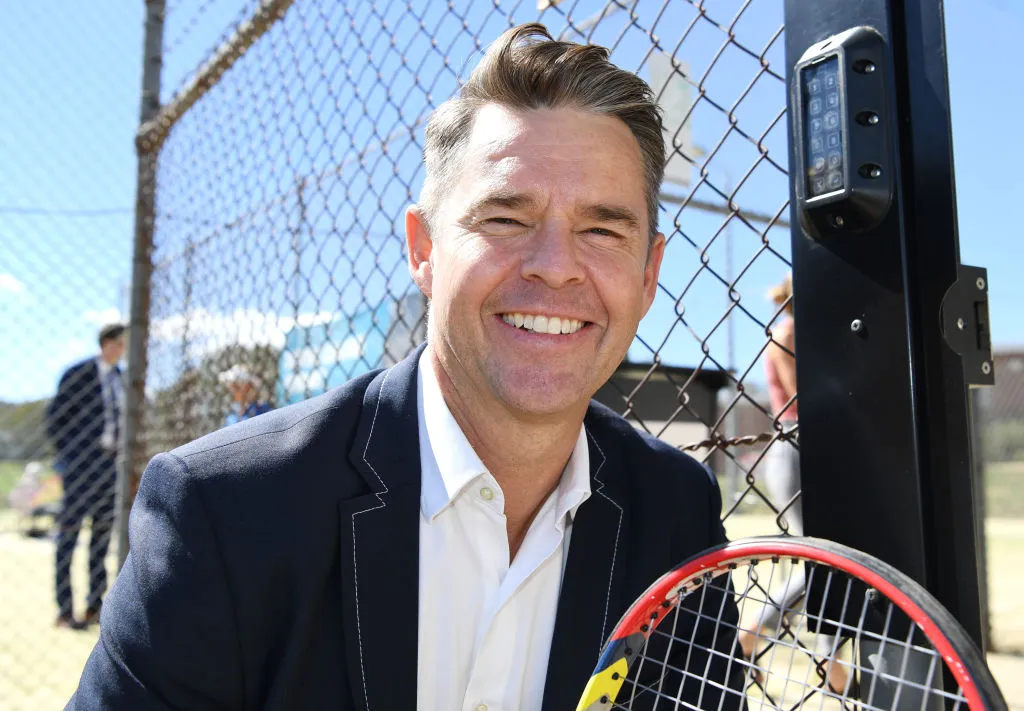 1972: Oliverio Jesდºs დ?lvarez Gonzდ¡lez, Spanish footballer.
1973: Roselyn Sდ¡nchez, Puerto Rican actress.
1974: Eleonora Wexler, Argentine actress.
1975: Randy Livingston, American basketball player.
1975: Rafael Maceratesi, Argentine footballer.
1975: Adam Rodrდ­guez, American actor.
1976: Geneva Cruz, Filipino singer.
1976: Daisuke Namikawa, Japanese voice actor
1977: Michael Fassbender, German-Irish actor.
1977: Annett Louisan, German singer and songwriter.
1978: Deon Richmond, American actor.
1978: Griselda Siciliani, Argentine actress.
1979: Lindy Booth, Canadian actress.
1979: Jesse Carmichael, American musician.
1980: Carlos Salcido, Mexican soccer player.
1981: Bethany Joy Lenz, American actress.
1981: Lowrdez, Argentine singer, songwriter, and actress of the Bandana group.
1982: Marco Amelia, Italian footballer.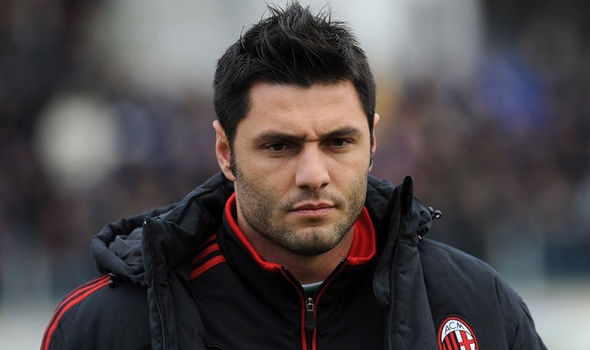 1982: Mario Brondo, Mexican filmmaker.
1982: Jack Evans, American professional wrestler.
1982: David Ferrer, Spanish tennis player.
1983: Fდ©lix Borja, Ecuadorian soccer player.
1983: Paul Capdeville, Chilean tennis player.
1983: Laura Carmine, American actress.
1983: Yung Joc, an American rapper.
1983: Arthur Boka, ivory footballer.
1984: Meryl Cassie, South African actress.
1984: Jდ©rდ©my Morel, French footballer.
1984: Miguel დ?ngel Moyდ¡, Spanish footballer.
1984: Shawn Roberts, Canadian actor.
1985: Stდ©phane Lambiel, Swiss figure skater.
1986: Ibrahim Afellay, Dutch footballer.
1986: Andris Biedrinვ¡, Latvian basketball player.
1986: Lee DeWyze, American singer, and songwriter.
1986: Drew Van Acker, American actor.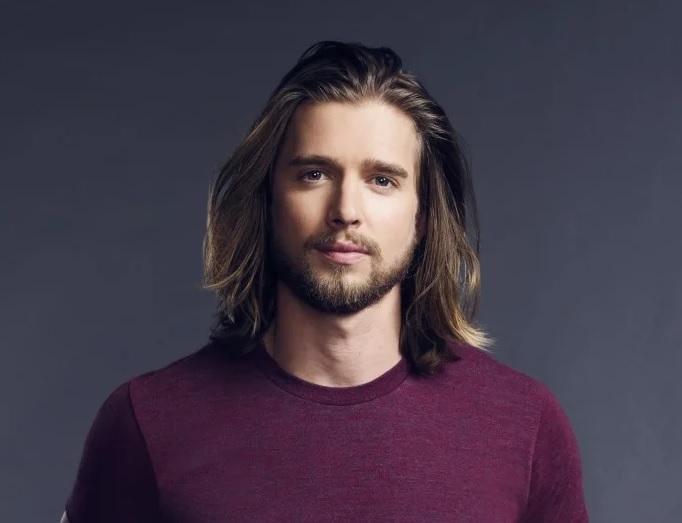 1986: R3hab, Dutch DJ and producer.
1986: Raquel Yდ¡nez, Venezuelan actress and model.
1987: Dalma Maradona, Argentine actress, daughter of soccer player Diego Maradona.
1988: Francisco Flores, Costa Rican soccer player.
1988: Kimber James, American transsexual pornographic actress.
1990: Yevgდ©niya Kanდ¡yeva, Russian rhythmic gymnast.
1990: Miralem Pjaniე‡, Bosnian footballer.
1993: Bruno Zuculini, Argentine footballer.
1995: Abdou Nef, Algerian footballer (d. 2013).