People born on April 20 will not shy away from adversity and push forward relentlessly, inspiring others to follow.
Horoscope and personality for those born on April 20
They are not always mentally strong, but their nature is very fierce and persistent anyway. Whatever they do, they will stop at nothing.
Fearless, imperious, always busy with something. They drive relentlessly, fight any adversity, and yearn for victory at all costs, opposing commonly accepted norms. In their struggle forward, they influence their surroundings and inspire people to follow. They are characterized by significant abilities and have such strong magnetism that it is difficult to resist their overriding influence.
Also, they sometimes have a tendency to shower their friends and family with small gifts. They are usually things to eat. They think that what they like should be liked by others. But since their gifts generally taste pretty good, one might agree with these folks. They fight for the greatest of their life goals with great impulsiveness. With age, they become more and more decisive, persevering, and patient; sometimes dogmatic, authoritarian, constant, and unshakable.
Their belief in themselves also increases. They can achieve success anywhere that is consistent and requires lasting effort. They work tirelessly in their areas. They do well in writing and speaking in public. They are lovers of fine arts. As for health, they can show a tendency to have sore throats.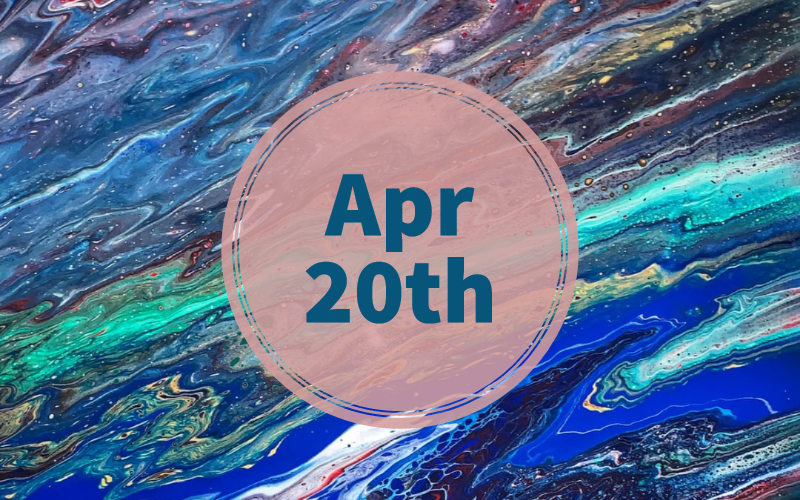 Zodiac sign for those born on April 20
If your birthday is April 20, your zodiac sign is  
Taurus
.
April 20 - personality and character
character: 
 dedicated, patient, uncompromising, unsuspecting, rude, irritable;
profession: 
 judge, locksmith, office worker;
colors: 
 gold, purple, sky blue;
stone: 
 lapis lazuli;
animal: 
 turkey;
plant: 
 linden trees;
lucky numbers:
  3,15,34,42,53,56
super lucky number:
  31
Holidays and observances - April 20
Cannabis use day, also called 420.

Chinese Language Day at the United Nations
April 20 Celebrity Birthday. Who was born the same day as you?
1904: Bruce Cabot, American actor.
1904: George R. Stibitz, American scientist.
1905: Inდ©s Rodena, Cuban radio and television writer (d. 1985).
1908: Lionel Hampton, American jazz musician (d. 2002).
1914: Betty Lou Gerson, American actress.
1918: Kai Manne Bდ¶rje Siegbahn, Swedish physicist, Nobel Prize in Physics in 1981.
1920: Ronald Speirs, American military man.
1920: John Paul Stevens, American politician.
1921: Marcos Moshinsky, Mexican physicist of Ukrainian origin.
1923: Josდ© Barea Tejeiro, Spanish economist.
1923: Antonio Nდºდ±ez Jimდ©nez, Cuban scientist, revolutionary and politician (f. 1998).
1923: Tito Puente, American jazz musician (d. 2000).
1923: Jorge Romo Fuentes, Mexican soccer player (d. 2014).
1926: Alfredo Cocucci, botanist, taxonomist, and Argentine professor.
1927: Pedro Beltrდ¡n, Spanish screenwriter and actor (d. 2007).
1927 - Phil Hill, American racing driver.
1927: Karl Alexander Mდ¼ller, Swiss physicist, Nobel laureate in physics in 1987.
1930: Josდ© Narosky, Argentine writer.
1935: Mario Camus, Spanish filmmaker.
1937: George Takei, American actor.
1938ლ? Betty Cuthbert, Australian athlete, and sprinter (f. 2017)
1939: Gro Harlem Brundtland, Norwegian doctor, politician, and Prime Minister (1981, 1986-1989, and 1990-1996).
1939: Johnny Tillotson, American singer.
1940: Inocencio Arias, Spanish diplomat.
1940: Pilar Mirდ³, Spanish filmmaker (d. 1997).
1940: Miquel Roca, Spanish politician.
1940: Alberto Vდ¡zquez, Mexican actor and singer.
1941: Ryan O'Neal, American actor.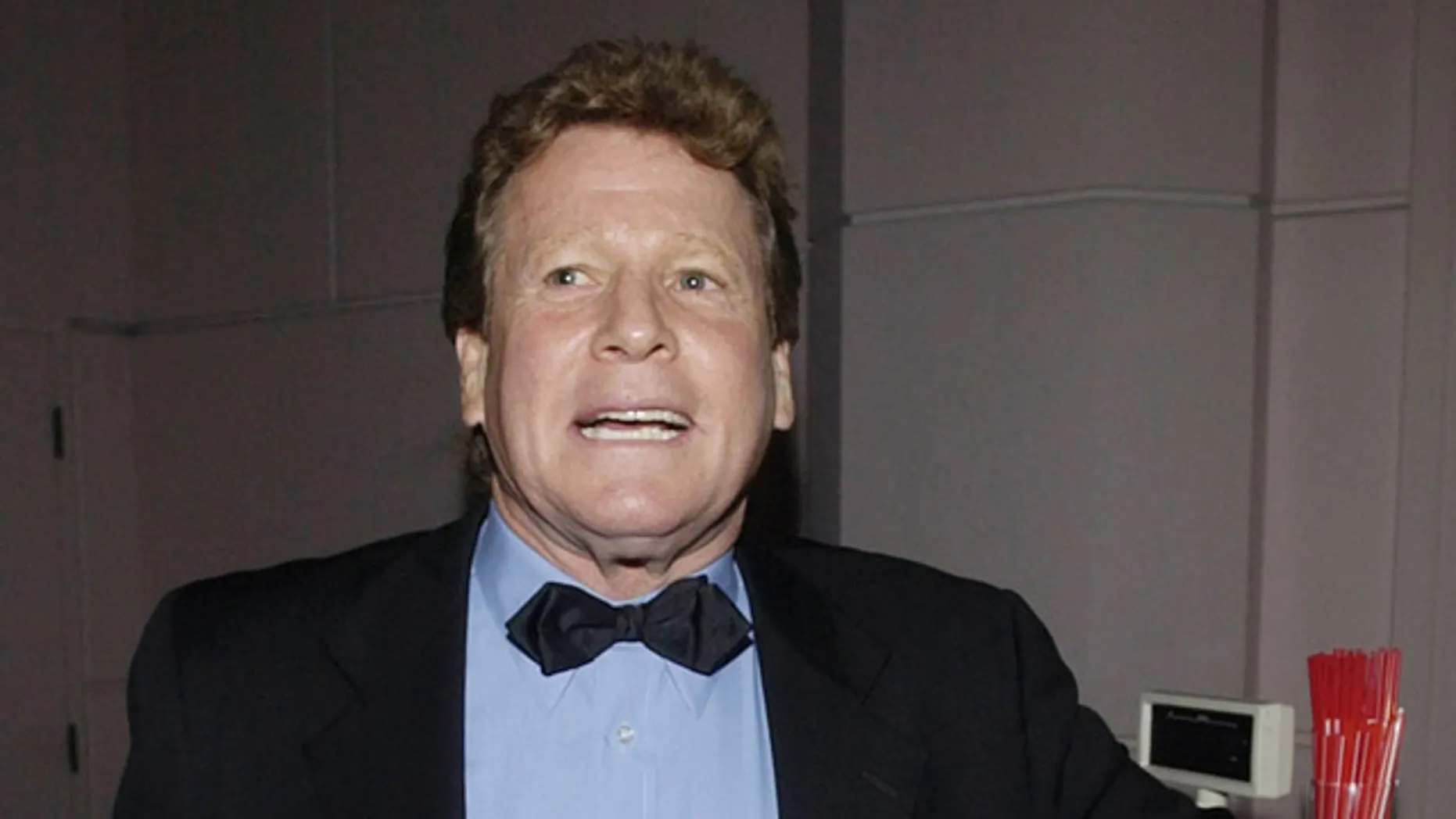 1941: Juan Claudio Cifuentes, French-Spanish music critic (d. 2015).
1942: Arto Paasilinna, Finnish writer.
1943: John Eliot Gardiner, British conductor, and musician.
1943: Edie Sedgwick, American actress, and model.
1943: Marta Varela, Argentine pianist, conductor, and professor.
1944: Fernando Bravo, Argentine radio and television host.
1946: Fedor den Hertog, Dutch cyclist (d. 2011).
1947: Leonela Relys, Cuban pedagogue, creator of the literacy program "I can do it" (f. 2015).
1947: Bjდ¶rn Skifs, Swedish actor, screenwriter, singer-songwriter, and writer.
1948: Raდºl Rosero Polo, Colombian composer.
1948: Craig Frost, American musician of the band Grand Funk Railroad.
1949: Veronica Cartwright, American actress.
1949: Massimo D'Alema, Italian politician.
1949: Jessica Lange, American actress.
1949: Jaime Lდ³pez, Mexican soccer player (d. 1974).
1950: Sergio Cabrera, Colombian filmmaker.
1951: Luther Vandross, American singer (d. 2005).
1952: Bozidar Maljkovic, Serbian basketball coach.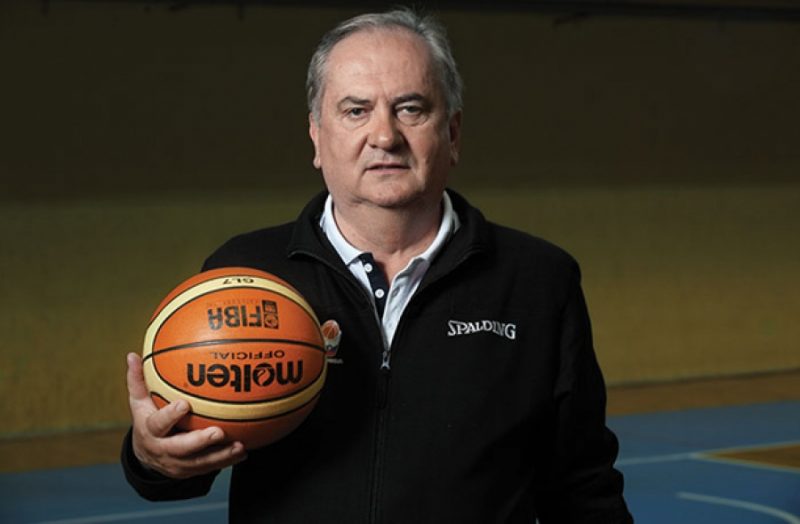 1952: Josდ© Miguel Cejas, Doctor in Information Sciences and Spanish writer (d. 2016).
1955: Juan Carlos Aparicio, Spanish politician.
1955: Elena Benarroch, Spanish businesswoman.
1955: Josდ© Conde, Spanish actor and model.
1959: Guillermo Guido, Argentine singer.
1959: Clint Howard, American actor.
1963: Adriდ¡n Fernდ¡ndez Mier, Mexican motor racing driver.
1963: Mauricio Gugelmin, Brazilian Formula 1 driver.
1963: Champi Herreros, Spanish motorcycle racer.
1963: Fermin Muguruza, Spanish musician.
1964: Crispin Glover, American actor.
1964: Andy Serkis, British actor.
1964: Serafდ­n Zubiri, Spanish singer.
1967: Mike Portnoy, American drummer of the band Dream Theater.
1969: Felix Baumgartner, Austrian paratrooper.
1969: Alberto Herreros, Spanish basketball player.
1970: Shemar Moore, American actor, and model.
1971: Allan Houston, American basketball player.
1971: Mikey Welsh, American musician (d. 2011).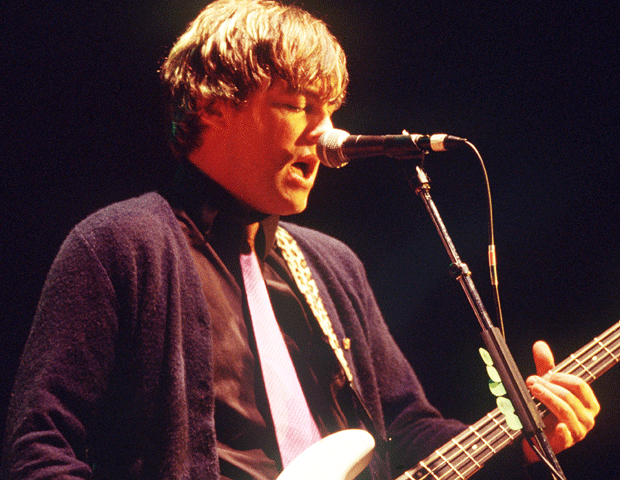 1972: Carmen Electra, American actress.
1972: Stephen Marley, Jamaican musician.
1973: Gabry Ponte, Italian DJ and DJ.
1974: Tina Cousins, British singer.
1974: Mijail Mulkay, Cuban actor.
1976: Shay Given, Irish footballer.
1976: Joey Lawrence, American actor.
1978: Matt Austin, American actor.
1978: Manuel Baqueiro, Spanish actor.
1979: Ludovic Magnin, Swiss footballer.
1980: Edward Santana, Dominican basketball player.
1980: Jasmin Wagner, German singer.
1981: Julieta Prandi, model, television presenter, and Argentine actress.
1981: Ronald Raldes, Bolivian soccer player.
1983: Sebastian Ingrosso, Swedish DJ, and producer
1983: Danny Granger, American basketball player.
1983: Miranda Kerr, an Australian model.
1984: Bდ¡rbara Lennie, Spanish actress.
1985: Brian Myers, WWE American wrestler
1986: Alejandro Graue, dubbing actor and Argentine announcer.
1987: Damiდ¡n Escudero, Argentine soccer player.
1989: Gerardo Suero, Dominican basketball player.
1990: Lu Han (singer), singer, model, actor, and Chinese dancer.
1992: Kristian Alvarez, Mexican soccer player.
1997: Alexander Zverev, German tennis player.
1999: Carly Rose Sonenclar, American actress and singer.