1902: Halldდ³r Laxness, Icelandic writer, Nobel Prize for Literature in 1955 (d. 1998). 1904: Aდ­da Sullivan, Mexican first lady (d. 1975). 1908: Jorge Toriello Garrido, revolutionary civil leader of Guatemala (d. 1998). 1910: Simone Simon, French actress (f. 2005). 1910: Sheila Scott Macintyre, Scottish mathematician (d. 1960) 1915: Josდ© Lahoz, Spanish cyclist (d. 2011). 1917: Gerardo Antდ³n, Spanish politician (d. 2011). 1918: Maurice Druon, French writer (d. 2009). 1919: Epifanio Fernდ¡ndez (Epi), Spanish footballer (d. 1977). 1923: Alejandro Hales, Chilean politician (f. 2001). 1926: James Patrick Donleavy, American writer of Irish origin. 1926: Gerardo Rueda, Spanish abstract painter (d. 1996). 1926: Amalia Avia, Spanish painter (d. 2011).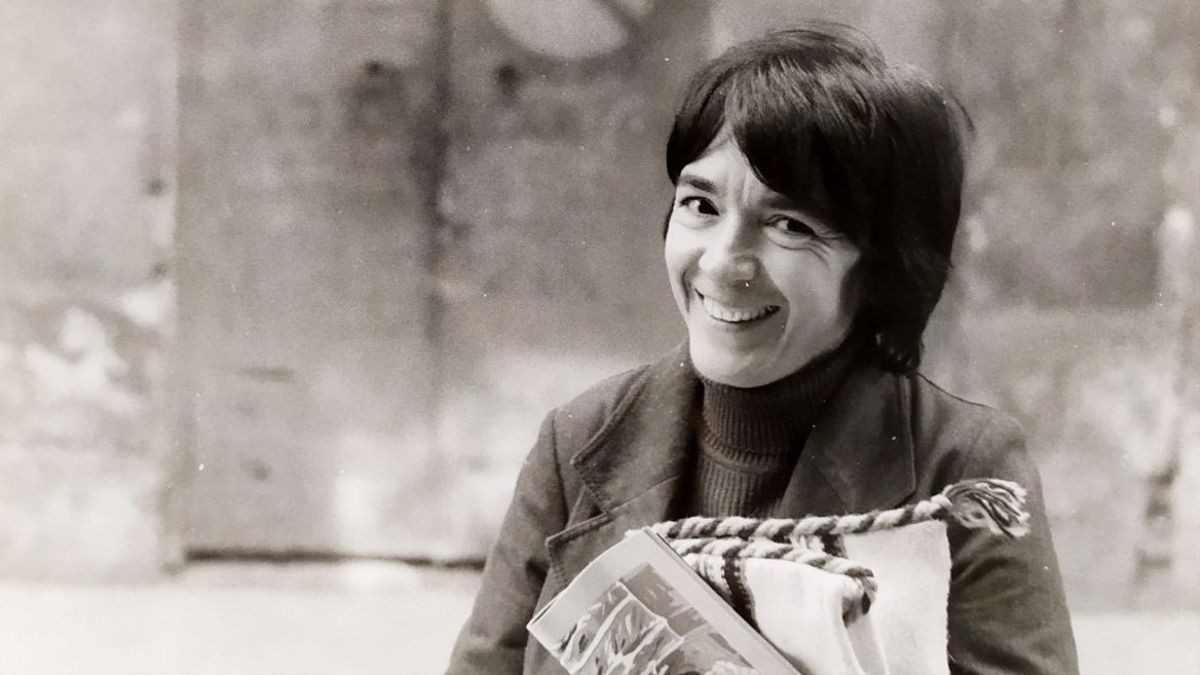 1927: Manuel Rivera Hernდ¡ndez, Spanish painter (d. 1995). 1928: Shirley Temple, American actress (d. 2014). 1929: George Steiner, French writer. 1932: Cacho Fontana (Norberto Palese), Argentine television presenter and presenter. 1932: Halston, American fashion designer (d. 1990). 1933: Annie J. Easley, computer engineer, worked for NASA (d. 2011) 1934: Jaime de Jaraდ­z, Spanish painter (d. 2007). 1935: Franco Citti, Italian actor (d. 2016). 1936: David Ratto, Argentine publicist (d. 2004). 1936: Roy Orbison, American singer (d. 1988). 1939: Jorge Fons, Mexican filmmaker. 1939: Lee Majors, American actor. 1940: Danilo Astori, Uruguayan politician. 1940: Dietrich Schwanitz, German writer (d. 2004). 1941: Paavo Lipponen, Finnish politician. 1942: Sandra Dee, American actress (f. 2005). 1942: Jorge Figueroa Acosta, Mexican painter, muralist, and sculptor. 1943: Frans Koppelaar, Dutch painter. 1943: Hervდ© Villechaize, French actor (d. 1993).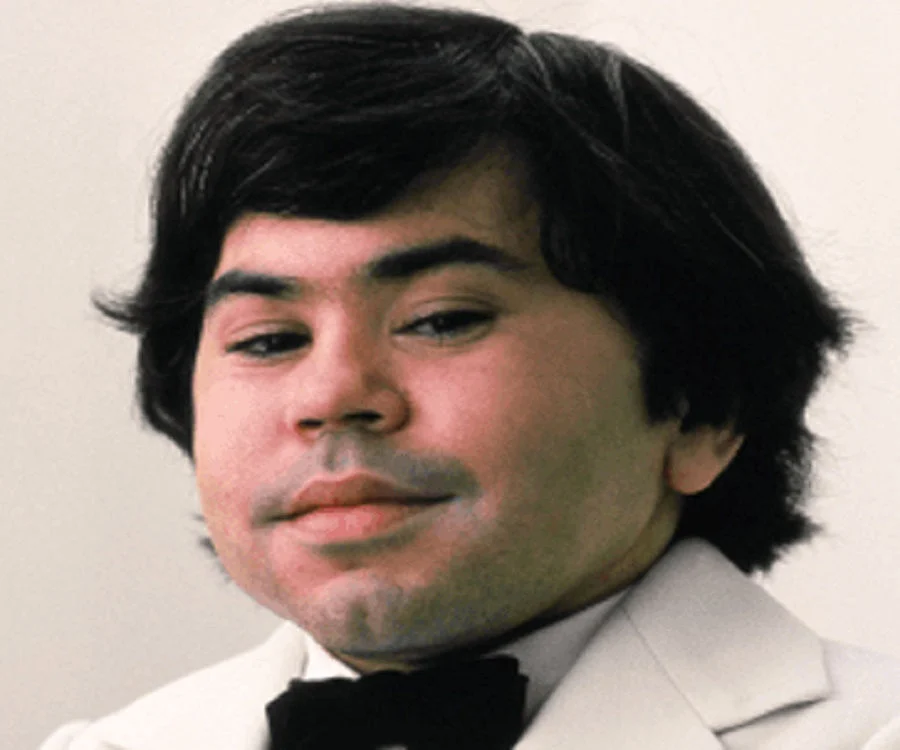 1943: Tita Cervera, Spanish art collector, and model. 1943: Iდ±aki Sდ¡ez, Spanish footballer and coach. 1944: Juan de Loxa, Spanish writer, poet, and journalist. 1946: Andrდ©s Junquera, Spanish footballer. 1947: Glenn Cornick, British bassist, of the band Jethro Tull (d. 2014). 1948: დ?lvaro Caruncho, Spanish painter (d. 2011). 1952: Jean-Dominic Bauby, French journalist (d. 1997). 1953: Javier Vidal Pradas, actor, journalist, playwright, university professor, and Venezuelan theater director. 1954: Michael Moore, American filmmaker. 1955: Judy Davis, Australian actress. 1955: Tony Miles, British chess player (d. 2001). 1955: Alicia Zanca, Argentine actress and director (d. 2012). 1958: Hilmar დ–rn Hilmarsson, Icelandic composer. 1958: Jorge Mდ¡rquez, Spanish writer. 1958: Tove Jensen, a Swedish porn actress. 1960: Steve Clark, British guitarist, of the band Def Leppard (d. 1991). 1961: George Lდ³pez, American actor, and comedian. 1961: Miguel Rep, Argentine cartoonist, and graphic humorist. 1964: Estrella Acosta, Cuban singer. 1964: Rie Ishizuka, actress of Japanese voice. 1968: Timothy McVeigh, American terrorist (d. 2001). 1969: Martდ­n Lდ³pez-Zubero, Spanish swimmer.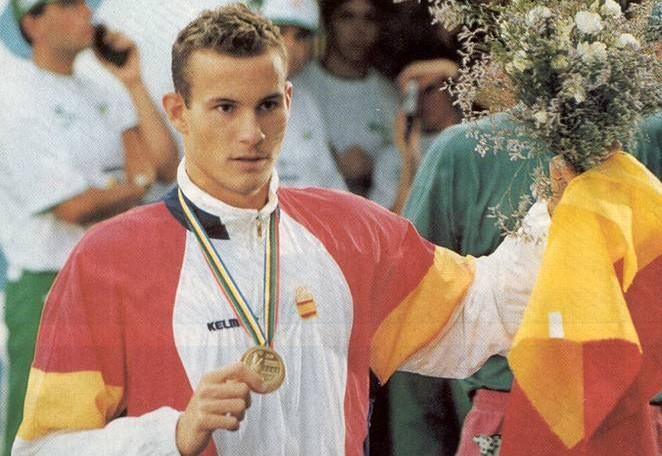 1969: Tony McGuinness, British DJ, and guitarist, of the band Above & Beyond. 1969: Yelena Shushunova, Russian gymnast. 1970: Claudio Quinteros, Argentine actor (f. 2013). 1971: Sonya Smith, Venezuelan-American soap opera actress 1972: Patricia Manterola, Mexican singer and actress. 1973: Marcela Pezet, Mexican actress and host. 1974: Carlos Dengler, American musician, of the band Interpol. 1975: Jდ³n დ?დ³r Birgisson, Icelandic singer, of the band Sigur Rდ³s. 1976: Pasiდ³n Vega, Spanish singer. 1976: Ricardo Kleinbaum, Mexican actor. 1977: John Cena, American professional wrestler. 1977: Andruw Jones, baseball player from Curaდ§ao. 1977: Kal Penn, American actor. 1977: Lee Young-Pyo, South Korean footballer. 1979: Carlos Silva, Venezuelan baseball player. 1979: Lauri Ylდ¶nen, Finnish singer-songwriter, of the band The Rasmus. 1979: Roberto Manrique, Ecuadorian actor. 1980: Marjorie de Sousa, Venezuelan actress. 1980: Paulina Gდ¡lvez, Salvadoran model. 1981: Iriney Santos da Silva, Brazilian soccer player. 1981: Chris Sharma, American climber.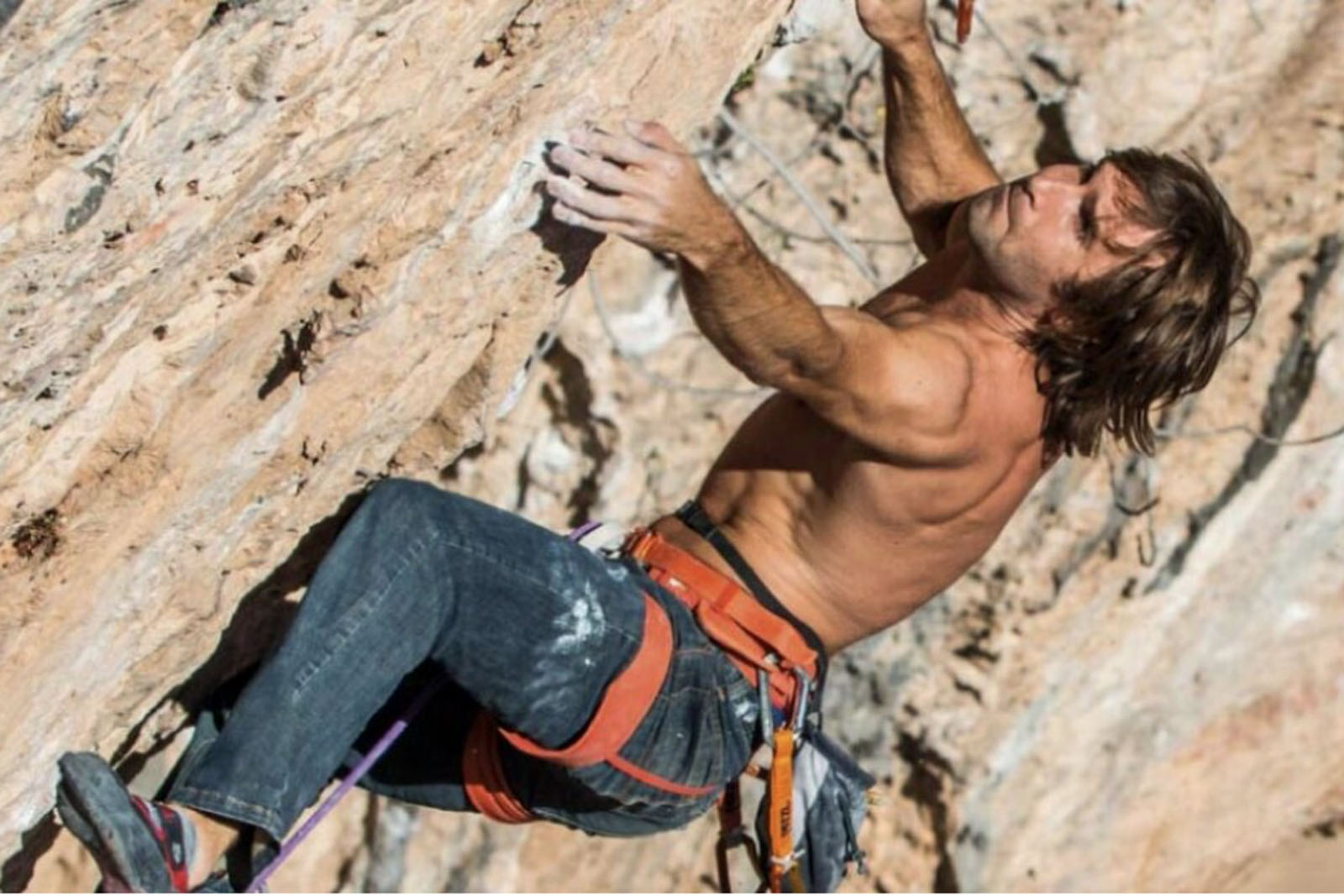 1983: Marდ­a Alchდ©, Argentine actress, producer, director, and photographer. 1983: Daniela Hantuchovდ¡, Slovak tennis player. 1984: Lil Eazy-E, an American rapper. 1984: Aleksandra Kosteniuk, Russian chess player. 1985: Taio Cruz, British singer. 1986: Jessica Stam, Canadian model. 1986: Yannis Philippakis, British composer, guitarist, and singer, of the band Foals. 1986: Eduardo Schwank, Argentine tennis player. 1987: Boaz Mauda, Israeli singer. 1987: John Boye, Ghanaian footballer. 1989: Abdulaziz Al-Muqbali, Omani footballer. 1989: Nicole Vaidiვ¡ovდ¡, Czech tennis player. 1989: Yin Chang, American actress. 1990: Matthew Underwood, American actor. 1990: Dev Patel, British actor. 1991: Nathan Baker, British footballer. 1991: Marlon Wessel, German actor. 1995: Gigi Hadid, American model. 1996: დ?lex Mდ¡rquez, Spanish motorcycling pilot. 1999: Chaeyoung, South Korean rapper, dancer, and MC.