People born on April 27 patiently await the completion of their projects.
Horoscope and personality for those born on April 27
Resolute and industrious people: they want to put an order in their relationships and introduce new systems or methods of work.
Once they decide something, be it good or bad, it is very difficult to convince them to take another route. They are usually characterized by perseverance and patiently waiting for their projects and plans to come to life. They also have good executive skills; they are especially good at governing and managing. They are balanced people with good and friendly behavior.
Their mind is peaceful, but they dislike exertion and strive for satisfaction and calm along with pleasure. Because they are strong and determined, they usually achieve their goal. Something that fails in his character is the search for love and friendship. Although they are very friendly, their ambition is to keep them separate from others. This longing, which is completely unconscious, puts them in danger of partiality.
They subconsciously try to create a certain barrier between themselves and others, making it very difficult for them to make real friends. This birthday is generally very favorable: it brings grace, even beauty, as well as love and happiness when the aforementioned barriers are overcome. People born today can achieve a good life situation thanks to hard work. They have tendencies to pleasure and luxury, with satisfaction and prosperity awaiting them.
Naturally, these are just general terms that apply to most people born on this day. There may be variations from individual to individual, depending on the horoscope of a particular person. A woman born today is proud and independent. She lives for love, and she will be a good mother, with many children waiting for her.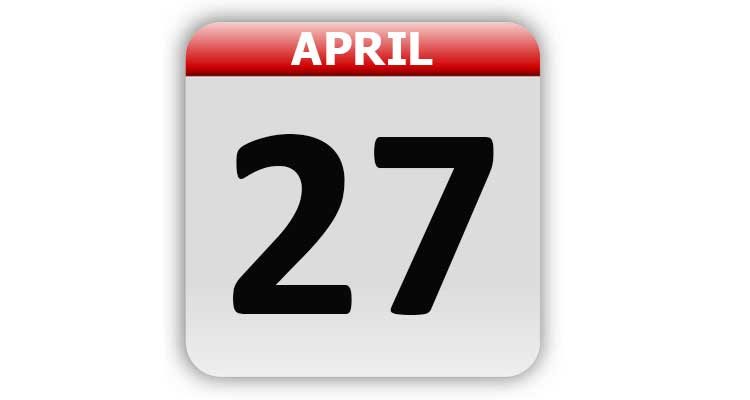 Zodiac sign for those born on April 27
If your birthday is April 27, your zodiac sign is  
Taurus
.
April 27 - personality and character
character: 
 bright, honest, bold, picky, unpredictable, open-minded sma;
profession: 
 clerk, artist, tram driver;
colors: 
 orange, gold, pink;
stone: 
 pearl;
animal: 
 chicken;
plant: 
 Snapdragon;
lucky numbers:
  4,20,33,40,53,59
super lucky number:
  34
Holidays and observances - April 27
Festival of the Vallenata Legend (between April 27 and May 1).

Netherlands: King's Day.

Chile: Carabinero's Day.

World Design Day: it is celebrated at the initiative of the International Council of Graphic Design Associations (Icograda).

Divine Mercy Sunday: celebrated on the initiative of Pope John Paul II.
April 27 Celebrity Birthday. Who was born the same day as you?
1904: Cecil Day-Lewis, Irish poet and writer (d. 1972).
1904: Nikos Zachariadis, Greek politician (d. 1973).
1909: Guillermo Leდ³n Valencia, Colombian president (d. 1971).
1910: Chiang Ching-kuo, Taiwanese politician, prime minister, and president between 1972 and 1988 (d. 1988).
1911: Antonio Sastre, Argentine soccer player (d. 1987).
1912: Renato Rascel, Italian actor and composer (d. 1991).
1913: Philip Abelson, American physicist, and writer (d. 2004).
1913: Irving Adler, American mathematician, writer, and academic (d. 2012).
1913: Luz Long (Carl Ludwig Lutz Long), German athlete and military man (d. 1943).
1920: Guido Cantelli, Italian conductor and musician (d. 1956).
1921: Robert Dhდ©ry, French actor, director, and screenwriter (d. 2004).
1921: Pastorita Nდºდ±ez, Cuban guerrilla (d. 2010).
1921: John Stott, British religious and theologian (d. 2011).
1922: Jack Klugman, American actor (d. 2012).
1923: Carlos Edmundo de Ory, Spanish poet (d. 2010).
1923: Guillermo Evans, Argentine Olympian (d. 1981).
1923: Eduardo Garcდ­a de Enterrდ­a, Spanish jurist (f. 2013).
1923: Eugenio Heiremans, Chilean businessman (d. 2010).
1925: Alfonso Grados Bertorini, Peruvian journalist and politician (d. 2010).
1926: Julio Montt, Chilean doctor.
1927: Tato Bores, Argentine humorist (f. 1996).
1927: Karl Alexander Mდ¼ller, Swiss physicist, 1987 Nobel laureate in physics.
1927: Coretta Scott King, African-American activist and writer (d. 2006).
1928: Julio Rodrდ­guez Villanueva, Spanish scientist (d. 2017).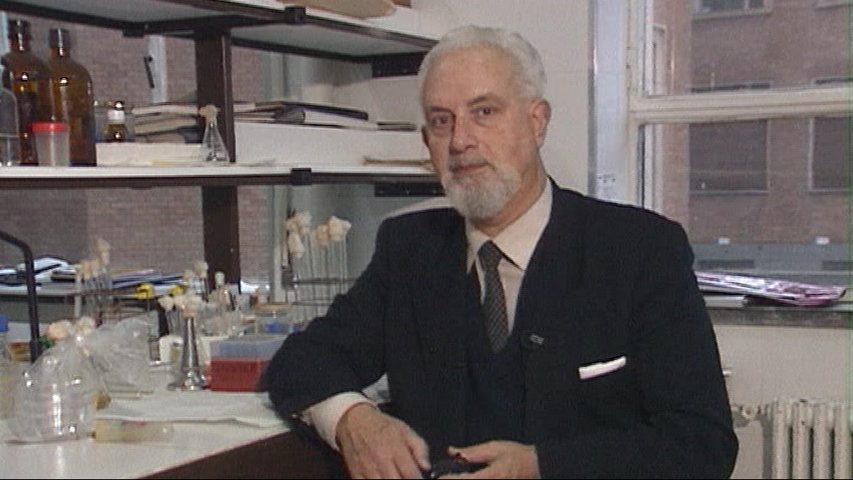 1929: Nina Ponomaryova, Soviet discus thrower, and coach.
1931: Krzysztof Komeda, Polish composer, jazz pianist and arranger (d. 1969).
1931: Igor დ"istraj, Ukrainian violinist and educator.
1932: Anouk Aimდ©e, French Jewish actress.
1932: Pik Botha, South African politician, lawyer, and diplomat.
1932: Marujita Dდ­az, Spanish actress and singer (d. 2015).
1932: Casey Kasem, music historian, radio celebrity, voice actor, and Arab-American DIYer (d. 2014).
1932: Joaquდ­n Prat, Spanish announcer, and presenter (d. 1995).
1932: Agustდ­n Rodrდ­guez Sahagდºn, Spanish politician and lawyer (d. 1991).
1933: Rafael Guillდ©n, Spanish poet.
1934: Gonzalo Martდ­nez Ortega, Mexican filmmaker (d. 1998).
1935: Theo Angelopulos, Greek filmmaker (d. 2012).
1935: Raდºl Troncoso, Chilean politician (d. 2004).
1937: Sandy Dennis, American actress (d. 1992).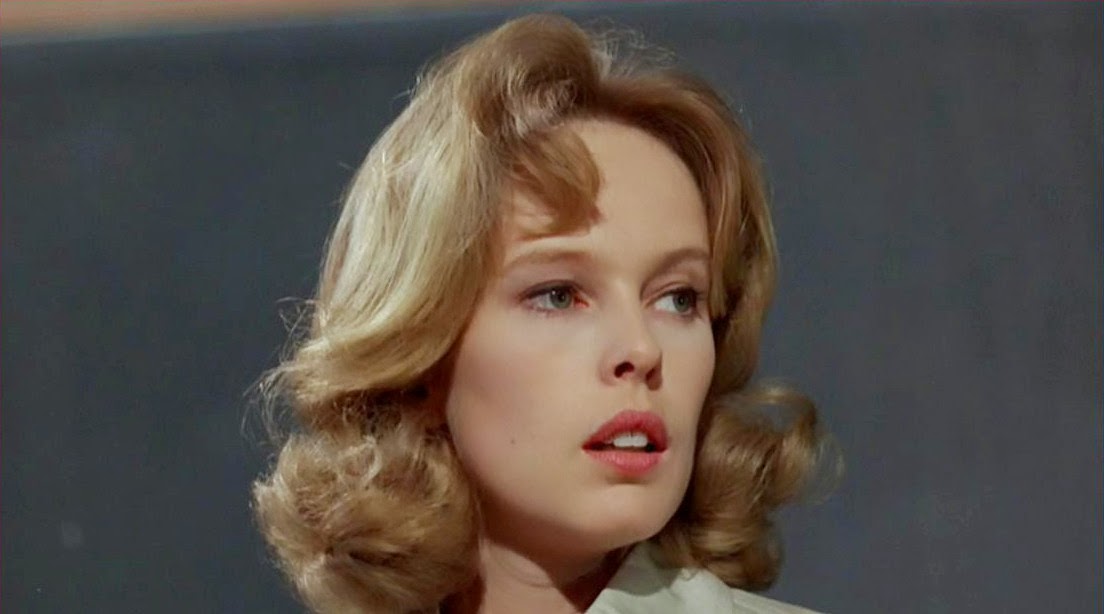 1939: Stanislaw Dziwisz, Polish cardinal.
1939: Joდ£o Bernardo Vieira, Guinean politician and president (d. 2009).
1941: Lutz Ackermann, German sculptor.
1941: Fethullah Gდ¼len, Turkish preacher and theologian.
1942: Jim Keltner, American drummer.
1943: Helmut Marko, Austrian car driver.
1944: Michael Fish, British meteorologist, and journalist.
1944: Cuba Gooding Sr., American singer (d. 2017).
1946: Franz Roth, German footballer.
1947: Marდ­a del Mar Bonet, Spanish singer.
1948: Josef Hickersberger, Austrian footballer and coach.
1948: Kate Pierson, American bassist, singer, and songwriter.
1949: Pedro Torres Cruces, Spanish cyclist.
1950 - Christian Zacharias, Indian-born German conductor, and pianist.
1951: Ace Frehley, American rock guitarist and composer of the band Kiss.
1952: George Gervin, American basketball player.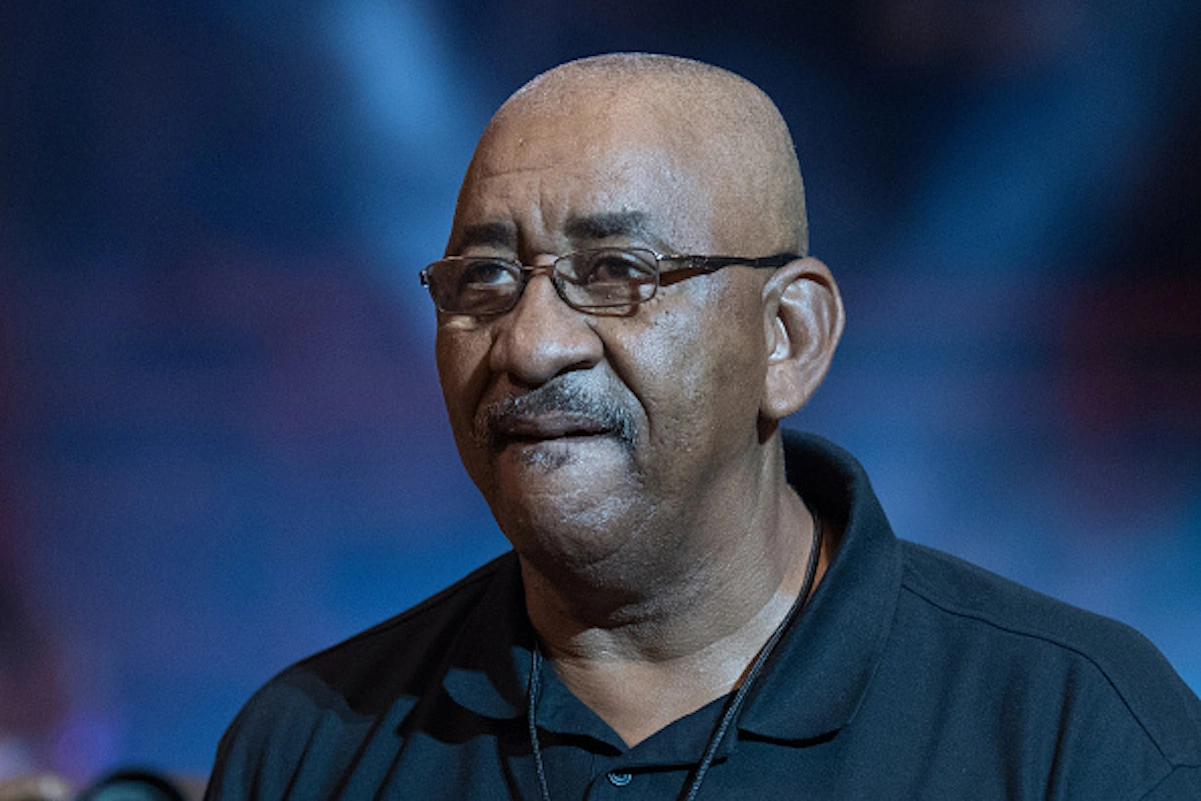 1952: Ari Vatanen, Finnish rally driver.
1953: Arielle Dombasle, French-American actress and model.
1953: Rosanna Falasca, Argentine tango singer (f. 1983).
1954: Frank Bainimarama, military man, politician, and Fijian prime minister.
1955: Eric Schmidt, American engineer, and businessman.
1957: Luis Carvajal Basto, Colombian politician.
1957: Ricardo Larraდ­n, Chilean filmmaker, screenwriter, producer, and editor (d. 2016).
1959: Laurent Del Colombo, French judoka.
1959: Sheena Easton, British singer.
1959: Marco Pirroni, British singer, songwriter, guitarist, and producer.
1960: Martდ­n Berasategui, Spanish cook.
1961: Nacho Garcდ­a Vega, Spanish musician, of the Nacha Pop band.
1962: დ?ngel Comizzo, Argentine soccer player and coach.
1963: Russell T Davies, British writer, and producer.
1965: Anna Chancellor, British actress.
1966: Matt Reeves, American director, producer, and screenwriter.
1966: Yoshihiro Togashi, Japanese illustrator.
1966: Marco Werner, German motorsport driver.
1967: William Alexander of the Netherlands, Dutch King.
1967: Karina Rabolini, Argentine businesswoman and model.
1967: Erik Thomson, New Zealand actor.
1968: Cristian Mungiu, Romanian filmmaker.
1969: Cory Booker, an African-American lawyer, and politician.
1969: Darcey Bussell, British dancer.
1969: Vladimir Kozlov, Ukrainian fighter.
1973: Sharlee D'Angelo, Swedish bassist, and composer.
1973: Sდ©bastien Lareau, Canadian tennis player.
1973: Khotan Fernდ¡ndez, Mexican actor.
1975: Pedro Feliz, Dominican baseball player.
1976: Isobel Campbell, singer, songwriter, and British cellist.
1976: Sally Hawkins, British actress.
1976: Walter Pandiani, Uruguayan footballer.
1976: Olaf Tufte, Norwegian rower.
1977: Courtney Alexander, American basketball player.
1977: Alejandro Meloდ±o, Uruguayan soccer player.
1977: Orber Moreno, Venezuelan baseball player.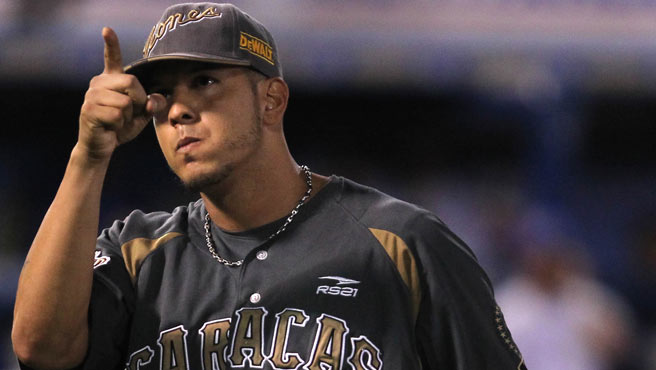 1978: Sebastiდ¡n Ariel Romero, Argentine footballer.
1979: William Boyd, American bassist of the band Evanescence.
1979: დ"scar Emilio Rojas, Costa Rican soccer player.
1980: Carlos Arias, Bolivian soccer player.
1980: Sybille Bammer, Austrian tennis player.
1980: Anderson Clდ©ber Beraldo, Brazilian soccer player.
1980: Christian Lara, Ecuadorian soccer player.
1981: Fabrizio Faniello, Maltese singer.
1982: Jordi Codina, Spanish footballer.
1982: Franდ§ois Parisien, Canadian cyclist.
1984: Patrick Stump, American musician of the band Fall Out Boy.
1984: Valentina Lizcano, Colombian actress and presenter.
1985: Horacio Zeballos, Argentine tennis player.
1985: Jon Howard, American musician.
1986: Jenna Coleman, British actress.
1986: Elena Risteska, Macedonian singer.
1986: Dinara Sდ¡fina, Russian tennis player.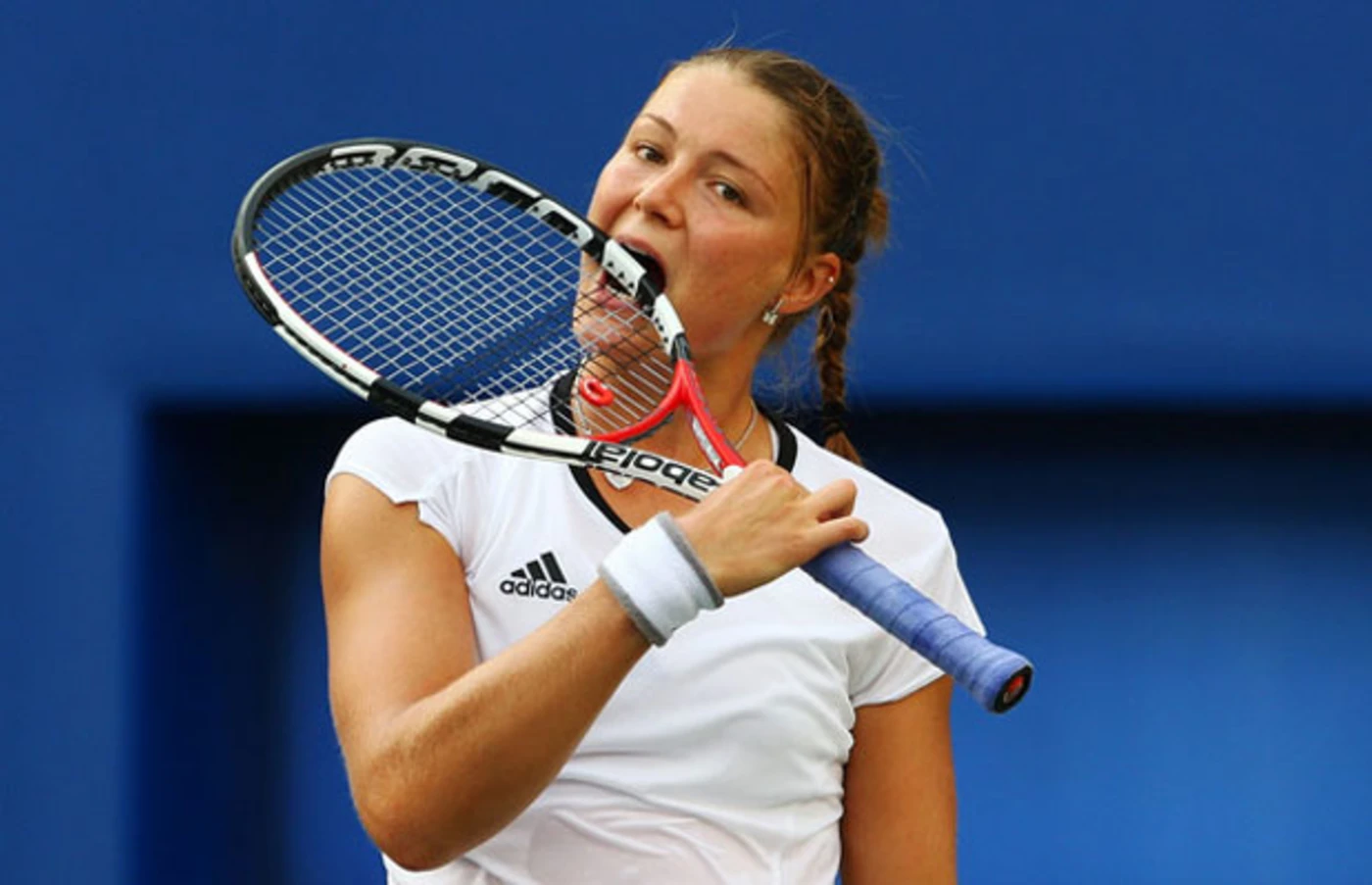 1987: Jonathan Castroviejo, Spanish cyclist.
1987: William Moseley, British actor.
1987: Ignacio Casale, Chilean ATV pilot.
1989: Lars and Sven Bender, German footballers.
1990: Martin Kelly, British footballer.
1990: Robin Bengtsson, Swedish singer.
1991: Isaac Cuenca, Spanish soccer player.
1991: Lara Gut, Swiss skier.
1994: Corey Seager, American baseball player.
1995: Nick Kyrgios, Australian tennis player.