People born on August 20 persistently strive to achieve their goals.
Horoscope and personality for those born on August 20
They are friendly, sociable people and are happy to share their views with friends. They are full of goodwill and good intentions towards their environment.
Widely talented, they are not selfish and can show their righteousness and heroism in everyday life, making them likable and generally respected. His social instincts are strongly developed. It is very likely that they will try to start some parties, associations, or societies for social cooperation or to increase the mental capacities of their environment.
Courteous and hospitable - though often impatient - they display a lot of common sense, and once they set a goal, they strive to achieve it with persistence and perseverance. They skillfully make use of practical methods that will bring them success. Life at home with the family also influences his career. Human, friendly, and with a great talent for construction. They can skillfully harmonize the largest of companies. They have numerous friends.
They defend sports, especially hunting. They are most successful in their own country, not far from their birthplace. They can also be successful in relation to the land and its products (mines, agriculture). Diseases: Your body is strong, and, most of the time, it is characterized by good health. Among the possible diseases they are at risk for are heart disease and rheumatism.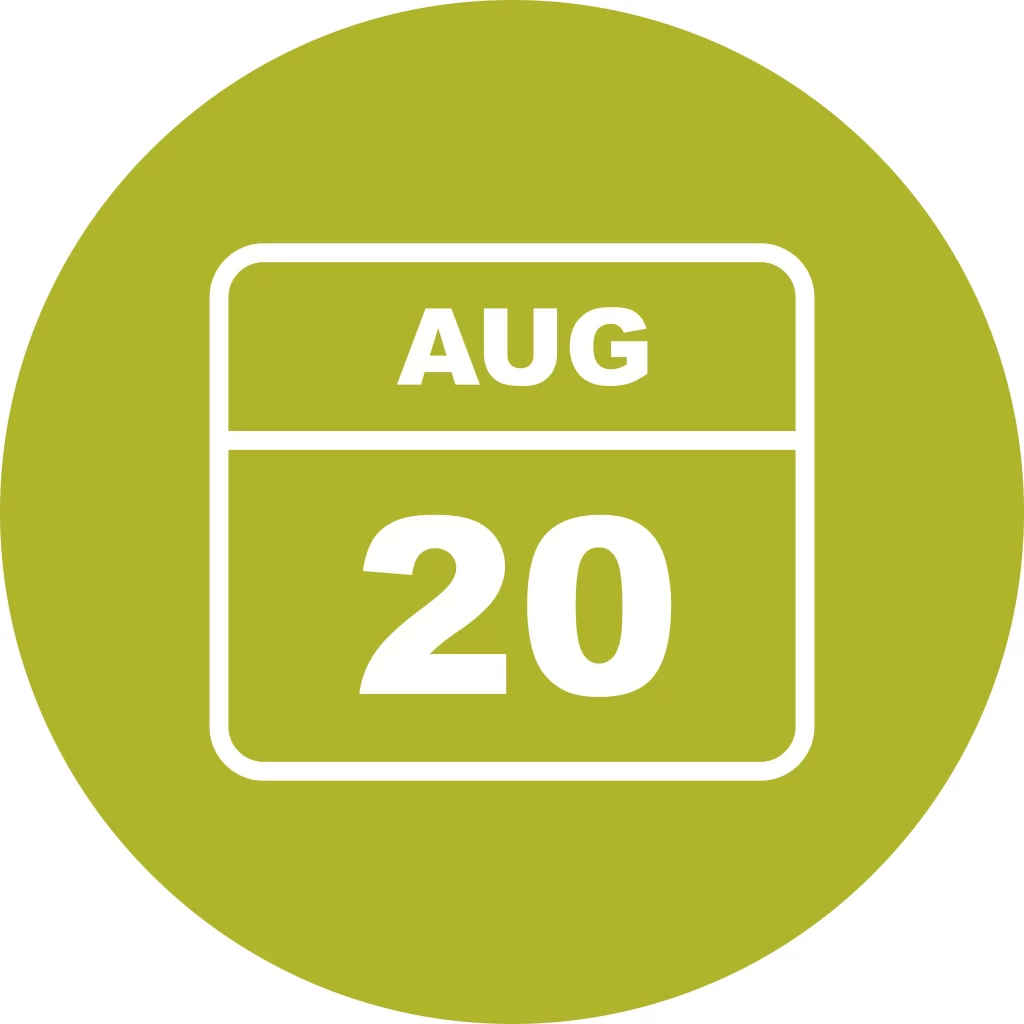 Zodiac sign for those born on August 20
If your birthday is on August 20, your zodiac sign is  
Leo
.
August 20 - personality and character
character: 
 honest, subtle, rational, arrogant, perfidious, ruthless;
profession: 
 gardener, actor/actress, pharmacist;
colors: 
 gray, pink, crimson;
stone: 
 emerald;
animal: 
 panda bear;
plant: 
 sage;
lucky numbers:
  8,26,42,48,53,58
super lucky number:
  4
Holidays and observances - August 20
Venezuela: Firefighters Day.

Hungary: Constitution Day.

Peru: Callao Day.

Chile: Birth of the Liberator (Bernardo O'Higgins). Chillდ¡n Viejo, 1778.
August 20 Celebrity Birthday. Who was born the same day as you?
1901: Salvatore Quasimodo, Italian poet, 1959 Nobel Prize Winner for Literature (d. 1968).
1901: Ruben Arthur Stirton, American zoologist and paleontologist (d. 1966).
1905: Jean Gebser, German poet and linguist (d. 1973).
1905: Jack Teagarden, American musician (d. 1964).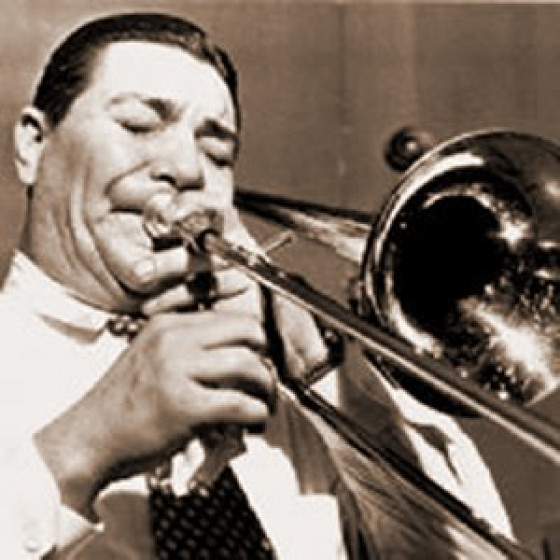 1906: Josდ© Marდ­a Rosa, Argentine historian (f. 1991)
1906: Misiem Yipintsoi, Thai painter and sculptor
1907: Anatole Fistoulari, conductor and British musician of Russian origin (f. 1995)
1910: Eero Saarinen, American architect (f . 1961).
1913: Roger Wolcott Sperry, American neurobiologist, 1981 Nobel Prize for Medicine (d. 1994).
1915: Koldo Mitxelena, Spanish linguist (d. 1987).
1917: Josდ© Dammert, Peruvian Catholic priest (d. 2008)
1918: Jacqueline Susann, American novelist (d. 1974).
1922: Akutsu Tetsuzo, a Japanese surgeon, worked on the construction of the first artificial heart (d. 2007)
1923: Jim Reeves, American musician (d. 1964).
1927: Yootha Joyce, English actress (d. 1980).
1929: Yolanda Mდ©rida, Mexican actress (d. 2012).
1932: Anthony Ainley, English actor (d. 2004).
1932: Ernesto Baffa, Argentine bandoneon player and composer (f. 2016)
1934: Armi Kuusela, Finnish model and first winner of the Miss Universe.
1934: Peter Kleinow, American country music guitarist (d. 2007)
1935: Ron Paul, American politician.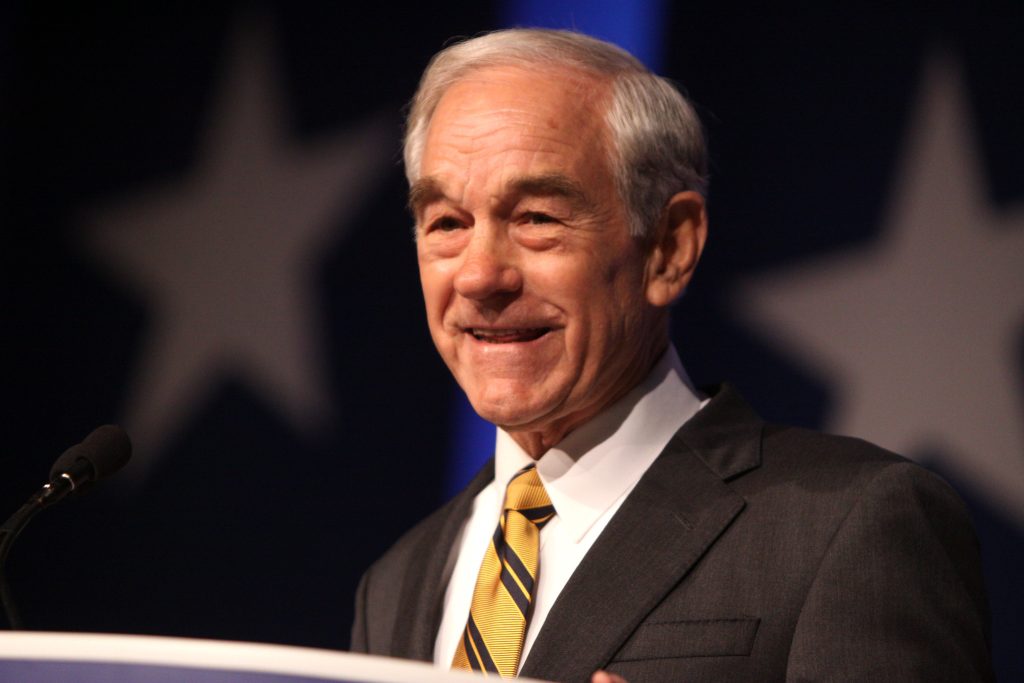 1935: Francisco Valladares, Spanish actor (d. 2012).
1936: Hideki Shirakawa, Japanese chemist, 2000 Nobel Prize winner for chemistry.
1936: Antonio Marდ­a Rouco Varela, Spanish religious.
1936: Miriam Colდ³n, Puerto Rican actress.
1937: El Fary, Spanish singer and actor (f. 2007)
1937: Andrდ©i Konchalovsky, Russian filmmaker.
1938: Jacqueline Andere, Mexican actress.
1939: Fernando Poe Jr., Filipino actor (f. 2004)
1941: Slobodan Miloვ¡eviე‡, Serbian president between 1989 and 1997 and Yugoslav president between 1997 and 2000 (f. 2006)
1942: Isaac Hayes, American composer, singer, and actor (f. 2008)
1943: Sylvester McCoy, British actor.
1943: დ?ngel Galდ¡n, Spanish politician (d. 2011).
1944: Rajiv Gandhi, Indian politician, sixth prime minister (d. 1991).
1946: Ralf Hდ¼tter, German musician, of the Kraftwerk band.
1946: Laurent Fabius, French politician.
1947: Alan Lee, British film and book illustrator.
1948: John Noble, Australian actor.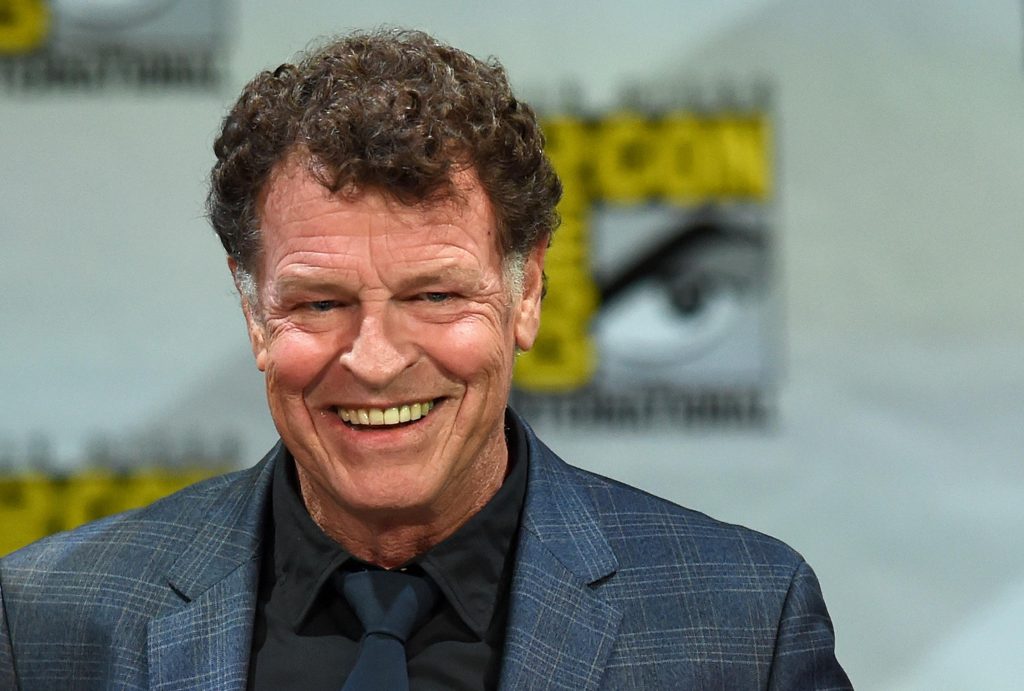 1948: Robert Plant, British rock singer-songwriter of the band Led Zeppelin.
1949: Phil Lynott, Irish musician of the band Thin Lizzy (d. 1986).
1949: Nikდ³las დ?simos, Greek composer and singer (d. 1988).
1951: Greg Bear, American science fiction writer.
1952: Doug Fieger, American musician of the band The Knack (d. 2010).
1955: Agnes Chan, Hong Kong singer, actress, and writer nationalized Japanese
1956: Joan Allen, American actress.
1958: Daniel Torres, Spanish cartoonist.
1961: Greg Egan, Australian writer.
1962: James Marsters, American actor and musician.
1962: Sophie Aldred, English actress.
1962: Carlos Tapia, Argentine soccer player.
1965: Piდ±დ³n Fijo (Fabiდ¡n Gდ³mez), clown and Argentine television host.
1965: KRS-One, an American rapper.
1966: Miguel Albaladejo, Spanish filmmaker.
1966: Dimebag Darrell, American guitarist of the bands Pantera and Damageplan.
1966: Enrico Letta, Italian politician.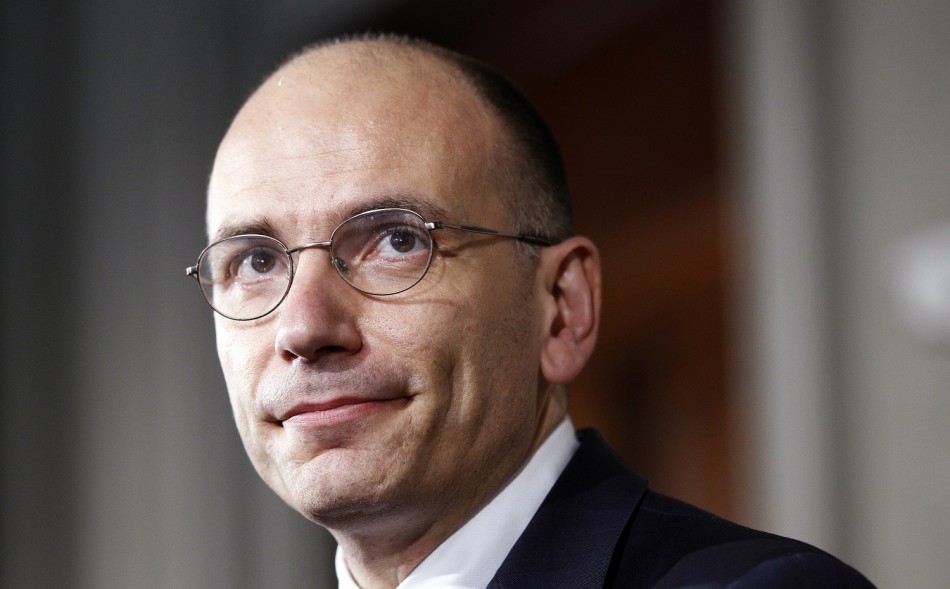 1967: Cristina Gallardo-Domდ¢s, Chilean soprano.
1968: Klas Ingesson, Swedish footballer (d. 2014).
1968: Yuri Shiratori, Japanese singer
1969: Karina Calmet, Peruvian actress.
1970: John Carmack, American video game programmer.
1970: Fred Durst, American singer of rock, of the band Limp Bizkit.
1971: Jonathan Ke Quan, American actor of Vietnamese origin.
1971: Alexis Ravelo, Spanish writer.
1973: Juan Becerra Acosta, Mexican journalist.
1974: Maxim Vengerov, Russian violinist.
1974: Misha Collins, American actor.
1974: Amy Adams, American film and television actress.
1974: Szabolcs Sდ¡fდ¡r, Hungarian footballer
1974: Andy Strachan, Australian musician of the band The Living End.
1975: Josდ© Tomდ¡s, Spanish bullfighter.
1977: Felipe Contepomi, Argentine rugby player.
1978: Sitapha Savanდ©, Hispanic-Senegalese basketball player.
1979: Jamie Cullum, a British musician.
1980: Corey Carrier, American actor.
1980: Samuel Dumoulin, French cyclist.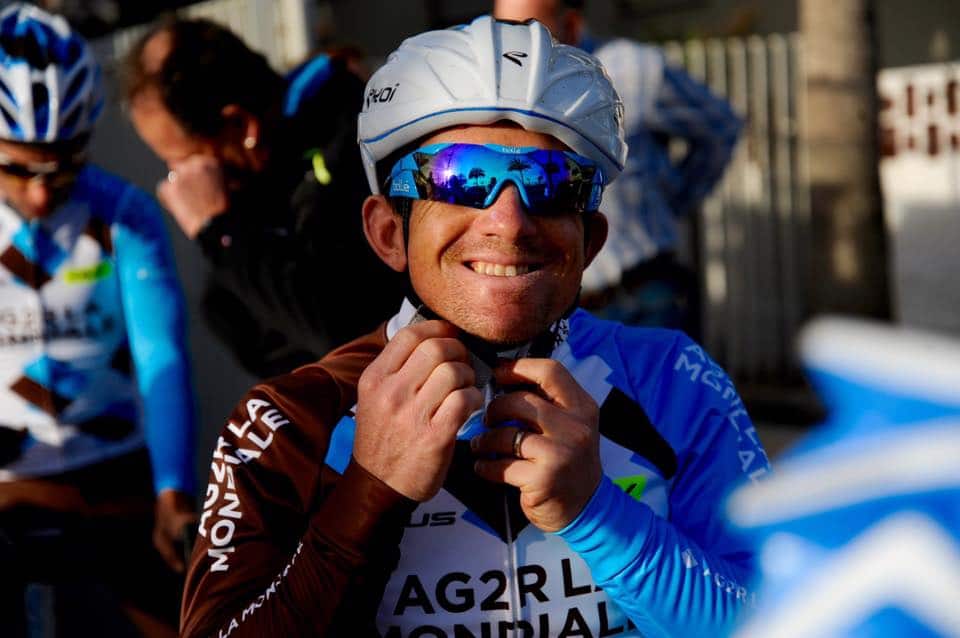 1980: Nicolდ¡s Tauber, Argentine footballer.
1980: Enzo Maccarinelli, Welsh professional boxer.
1981: Bernard Mendy, French footballer.
1981: Ben Barnes, English actor.
1982: Clდ©ber Luis Alberti, Brazilian soccer player.
1983: Andrew Garfield, British actor.
1984: Joaquდ­n Larrivey, Argentine footballer.
1985: Brant Daugherty, American actor.
1985: დ?lvaro Negredo, Spanish footballer.
1986: Robert Clark, Canadian actor.
1986: Ryვ? Katsuji, actor and Japanese voice actor.
1988: Jerryd Bayless, American basketball player.
1991: Marko Djokovic, Serbian tennis player.
1992: Demi Lovato, American actress and singer.
1992: Mai Shiraishi, actress, idol, and Japanese model, of the band Nogizaka46.
1994: Lee Ka Eun, idol, dancer, and dj, member of After School.
1995: Liana Liberato, American actress.
2003: Gabriel of Belgium, Belgian aristocrat.