People born on December 26 have a love for the arts and the company of the opposite sex.
Horoscope and personality for those born on December 26
They have an independent spirit that draws its strength from within. They have versatile talents, which they can skillfully use in life.
They can focus on their goals and achieve them with great effort, regardless of whether the goals are negative or positive. Ambitious, serious, thinking, subtle people; They are amazed at all the beautiful things, both in nature and in art, and they like the company of the opposite sex. His knees are quite weak. Reluctant to get involved in other people's affairs.
His fault is his selfishness and talkativeness, as well as his exaggerated descriptions of his worries and problems. How long will they live? People born on this day generally live long and show great attachment to life. They also live longer than most people. They maintain their abilities and mental clarity until the last moments. Diseases that can affect them include rheumatism, gastric ailments, and problems of old age.
They stay healthy as long as they stay active. As soon as they worry about important matters in life, they forget about depression, which is their greatest enemy. How do raise children born on this day? They show a lot of enthusiasm, so all the efforts of their educators should be focused on developing their desire to help others rather than trying to satisfy their own selfishness. They should be taught to limit their food intake and to behave naturally, as they have a tendency to show excessively and are prone to learning vulgar behaviors.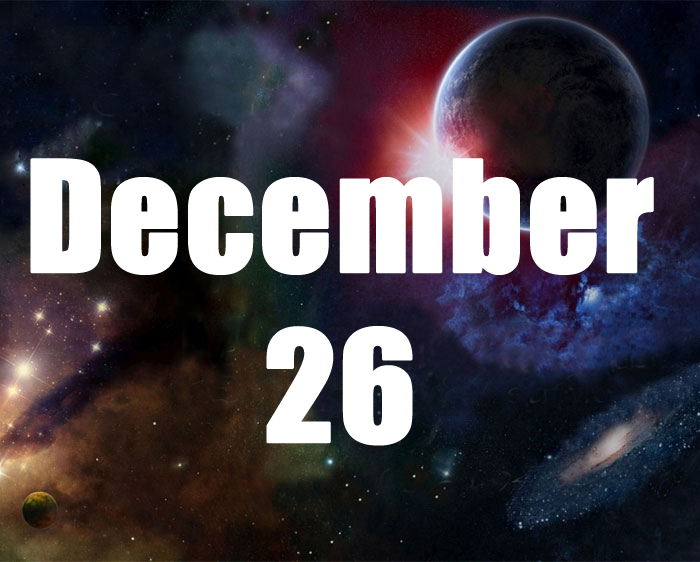 Zodiac sign for those born on December 26
If your birthday is December 26, your zodiac sign is  
Capricorn
.
December 26 - personality and character
character: 
 diligent, cautious, loyal, spoiled, mean, ruthless;
profession: 
 office worker, architect, obstetrician;
colors: 
 orange, brown, purple;
stone: 
 red beryl;
animal: 
 snail;
plant: 
 Sycamore;
lucky numbers:
  8,12,22,33,46,57
super lucky number:
  6
Holidays and observances - December 26
Festivities in Fuenlabrada, Santas Martas (Leდ³n) and in Ireland.

Day of the Banner, a party in Almerდ­a; in commemoration of the arrival of the Catholic Monarchs to the city.

Boxing Day is a holiday in Canada.

Festivity in Catalonia and the Balearic Islands.
December 26 Celebrity birthdays. Who was born the same day as you?
1900: Josდ© Gaos, Spanish philosopher (d. 1969).
1901: Juan Josდ© Barcia Goyanes, Spanish physician (f. 2003).
1901: Peter van de Kamp, Dutch astronomer (d. 1995).
1904: Alejo Carpentier, Cuban writer and musicologist (d. 1980).
1904: James Stern, Irish writer (d. 1993).
1906: Argentine Empire, Argentine-Spanish actress, and singer (d. 2003).
1911: Renato Guttuso, Italian painter (d. 1987).
1912: Julio Philippi Izquierdo, Chilean lawyer, diplomat and politician (f. 1997).
1914: Richard Widmark, American actor (d. 2008).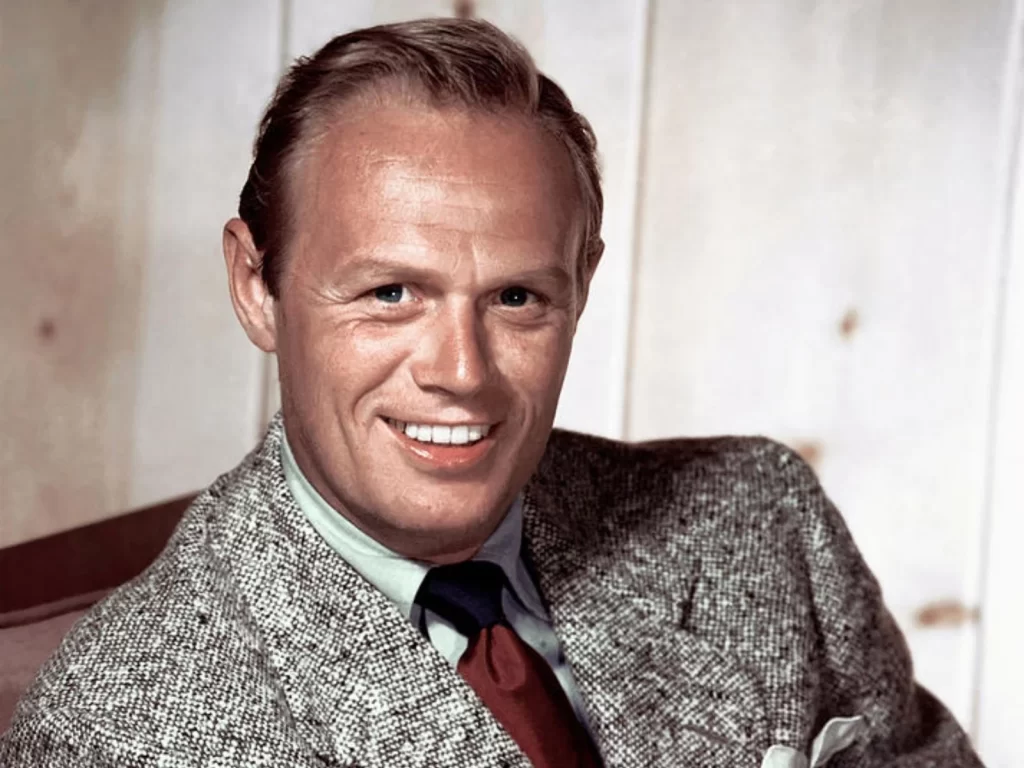 1915: Pyotr Abramov, Soviet pilot (d. 2007).
1918: Georgios Rallis, Greek Prime Minister (d. 2006).
1920: Fernando Argila, Spanish soccer player (f. 2015).
1921: Steve Allen, American entertainer, composer, and comedian (d. 2000).
1922: Josდ© Marდ­a Rodero, Spanish actor (d. 1991).
1923: Richard Artschwager, American painter and sculptor.
1926: Earle Brown, American composer (f. 2002).
1926: Gina Pellდ³n, Cuban artist (d. 2014).
1927: Allan King, American comedian.
1927: Denis Quilley, British actor.
1933: Clemente Auger, Spanish magistrate.
1933: Josდ© Luis Illanes Maestre, Spanish theologian.
1937: Gnassingbდ© Eyadდ©ma, Togolese president between 1967 and 2005 (d. 2005).
1937: John Horton Conway, British mathematician.
1939: Germდ¡n Correa, Chilean sociologist and politician.
1940: Edward C. Prescott, American economist, winner of the 2004 Nobel Prize in Economics.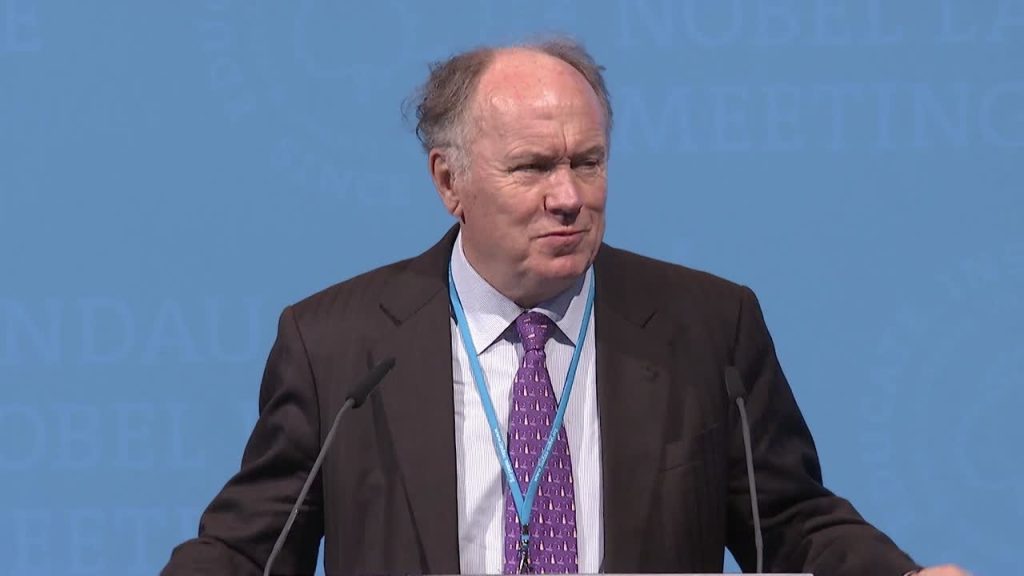 1940: Phil Spector, American producer, and musician.
1941: Daniel Schmid, Swiss filmmaker.
1942: Marco Vinicio Cerezo Arდ©valo, Guatemalan president between 1986 and 1990.
1944: Txutxi Aranguren, Spanish soccer player and coach (f. 2011).
1946: Marina Cდ¡rdenas, Nicaraguan bolero singer. (f. 2014).
1947: Vდ­ctor Hugo Morales, Uruguayan journalist, sports writer, and driver.
1949: Josდ© Ramos-Horta, President of East Timor (2007-) and Nobel Peace Prize in 1996.
1951: Fedra Lorente, Spanish actress.
1951: John Scofield, an American jazz musician.
1952: Manuel Marfდ¡n, Chilean economist.
1952: Mutabaruka, Jamaican dub poet and Rastafarian.
1953: Leonel Fernდ¡ndez Reyna, Dominican politician.
1953: Toomas Hendrik Ilves, Estonian president.
1953: Henning Schmitz, German musician, of the Kraftwerk band.
1954: Ozzie Smith, American baseball player.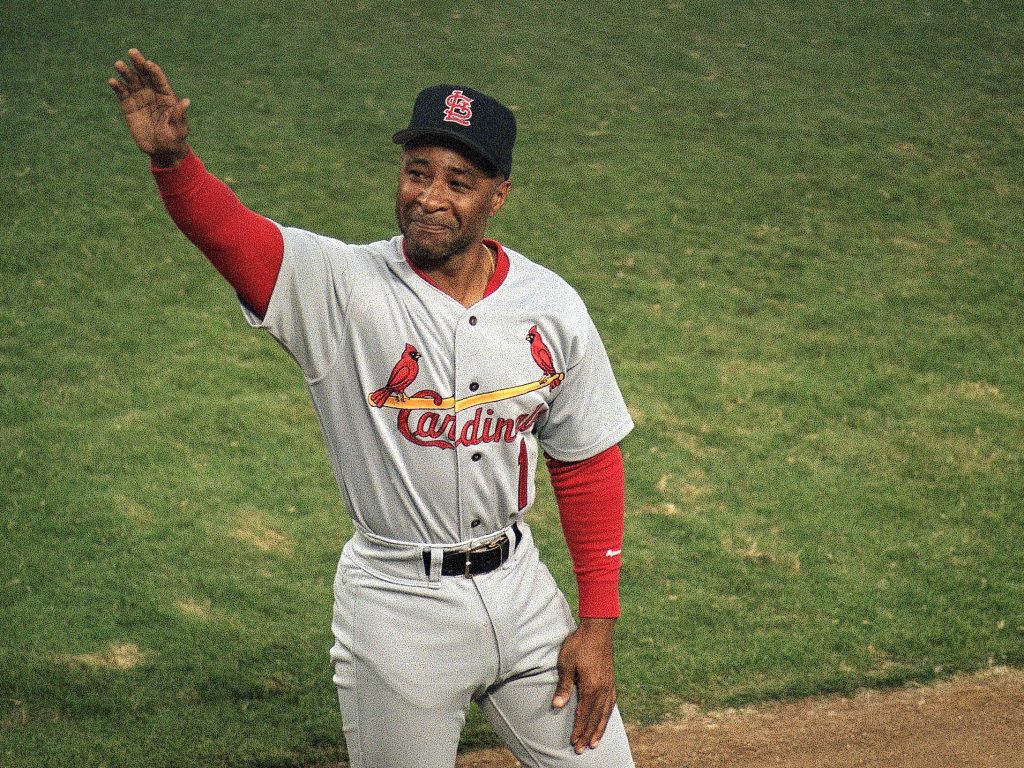 1958: Adrian Newey, British Formula 1 engineer.
1959: Mariano Barroso, Spanish filmmaker.
1959: Lilita Carriდ³, Argentine politician.
1959: Koji Morimoto, Japanese animator, and filmmaker.
1960: Temuera Morrison, New Zealand actor.
1960: Emilio del Valle, Spanish politician.
1962: James Kottak, German drummer of the band Scorpions.
1962: Bahiano (Fernando Javier Luis Hortal), Argentine singer-songwriter and radio and television host.
1963: Lars Ulrich, Danish drummer of the band Metallica.
1964: Elizabeth Kostova, American writer.
1967: Jay Farrar, American songwriter, and singer.
1967: Marcos Montes, Argentine actor.
1969: Thomas Linke, German footballer.
1969: Isaac Viciosa, Spanish athlete.
1970: James Mercer, American musician and guitarist of the band The Shins.
1971: David Kavlin, Argentine actor, singer, journalist, and television host.
1971: Jared Leto, American actor and musician of the band 30 Seconds to Mars.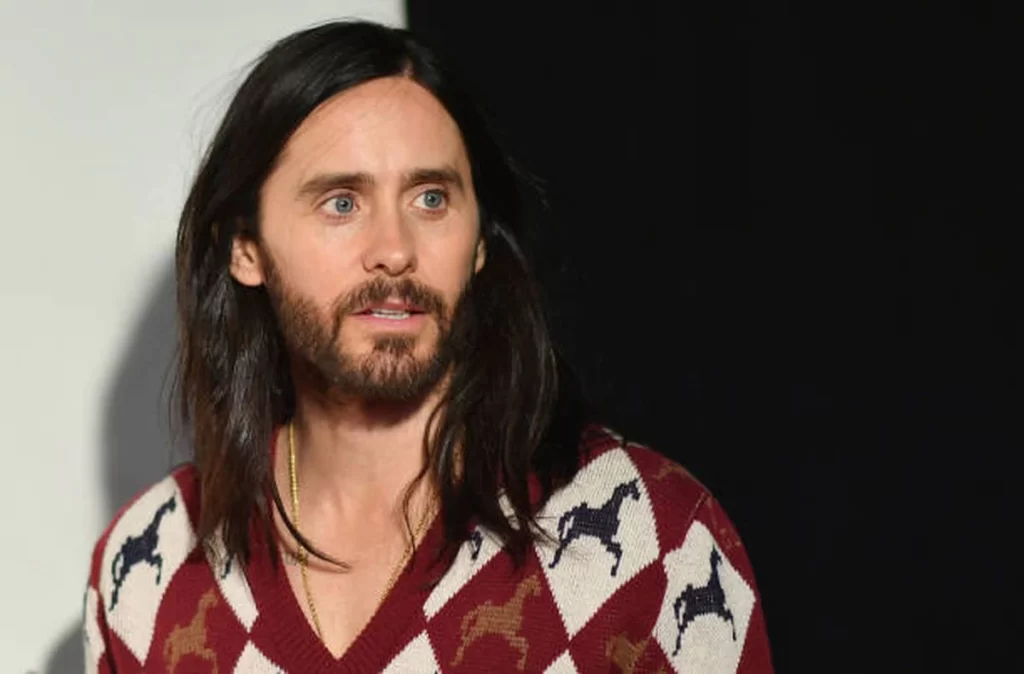 1971: Mika Nurmela, Finnish footballer.
1971: Tatiana Sorokko, Russian and American supermodel and the greatest collector of haute couture
1971: Jonathan M. Parisen, American filmmaker.
1972: Esteban Fuertes, Argentine footballer.
1974: Joshua John Miller, American actor.
1975: Pablo Puyol, Spanish actor, dancer, and singer.
1975: Marcelo Rდ­os, Chilean tennis player.
1975: Marდ­a Vasco, Spanish walking athlete.
1976: Lea De Mae, Czech porn actress (f. 2004).
1976: Pablo Garcდ­a Fernდ¡ndez, Spanish guitarist, of the band WarCry.
1979: Fabiდ¡n Carini, Uruguayan soccer player.
1979: Chris Daughtry, American musician.
1979: Xavier Florencio, Spanish cyclist.
1980: Todd Dunivant, American footballer.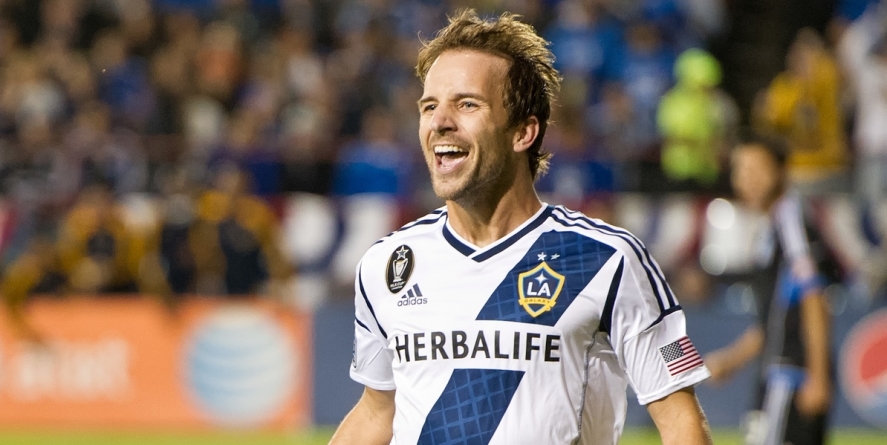 1981: Omar Infante, Venezuelan baseball player.
1982: Oguri Shun, Japanese actor.
1985: Shirota Yuu, Japanese actor, singer, and model.
1986: Kit Harington, British actor.
1986: Hugo Lloris, French footballer.
1988: Kayo Satoh, Japanese model.
1989: Vდ­ctor Palmero, Spanish actor.
1989: Sofiane Feghouli, Algerian footballer
1990: Andy Biersack, American singer of the band Black Veil Brides.
1990: Aaron Ramsey, Welsh footballer, captain of the Welsh National Soccer Team.
1992: Jade Thirlwall, British singer of the band Little Mix.