People born on December 28 make extensive plans and skillfully carry them out.
Horoscope and personality for those born on December 28
Humorous, subtle, talented people; They can also get angry, irritated, trivial, and suspicious. They are very active and sometimes prone to doing good deeds, however rare.
Tactfully and understandingly, they can easily express their thoughts in either speech or writing. They are not free to overestimate and be selfish. However, such feelings can take them far. A little stingy and a little fearful; however, they have full confidence in their partners. They gladly serve humanity in terms of material matters, formulate extensive plans, and show astonishing perseverance when it comes to carrying out commitments that promise direct benefits.
However, when material affairs hold no promise of success, they are easily discouraged. People born in this day must be educated in trade, even if they inherit wealth, and that is due to their great innate talent for this area. They care deeply about their appearance and the good opinion of others, and above all, they try to stay on the good side of higher social circles, which can even put them at risk of unnecessary expenses and losses. What should they keep in mind? Giving in to your love for disputes and arguments can lead to unnecessary misunderstandings. Even though they are hard-working people, they like to spend time in the wrong company. They are also in danger due to sensual excesses. A woman born on this day is lively and frivolous; Nevertheless, she will develop her character with age and become faithful, courageous, and self-confident. Although she tries to hide it in every possible way, she is jealous at heart. Due to their eagerness, perseverance, and ability to concentrate, people born today can count on success. They will succeed where others can fail.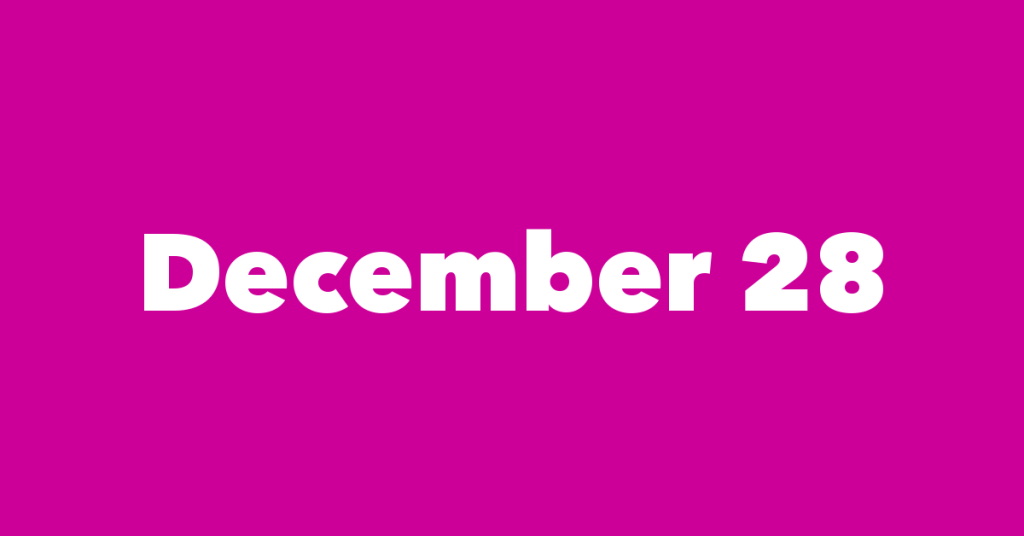 Zodiac sign for those born on December 28
If your birthday is December 28, your zodiac sign is  
Capricorn
.
December 28 - personality and character
character: 
 disinterested, alert, polite, hysterical, ignoble, careless;
profession: 
 welder, singer, gravedigger;
colors: 
 pink, brown, sky blue;
stone: 
 aquamarine;
animal: 
 fish;
plant: 
 mulberry;
lucky numbers:
  29,31,33,47,55,59
super lucky number:
  16
Holidays and observances - December 28
Day of the Holy Innocents.

The Bandos and Parrandas of the Holy Innocents of Caucagua
December 28 Celebrity birthdays. Who was born the same day as you?
1902: Mortimer Adler, American philosopher (d. 2001).
1902: Shen Congwen, Chinese writer (d. 1988).
1903 - Earl Hines, American jazz pianist (d. 1983).
1903: John von Neumann, Hungarian-American mathematician (d. 1957).
1905: Cliff Arquette, American actor (d. 1974).
1908: Lew Ayres, American actor (d. 1996).
1909: Marდ­a Rosa Alonso, Spanish teacher, philologist and essayist (d. 2011).
1910: Manuel Capdevila, Catalan painter, and goldsmith (d. 2006).
1910: Tomდ¡s Zarraonaindia, Spanish goalkeeper, brother of Telmo Zarra (d. 2000).
1912: Josდ© Luis Cano, Spanish poet (f. 1999).
1913: Lou Jacobi, Canadian actor (d. 2009).
1916: Ricardo Molina, Spanish poet (d. 1968).
1920: Antoinette of Monaco, Monegasque aristocrat (d. 2011).
1920: Steve Van Buren, American football player (d. 2012).
1921: Johnny Otis, American blues musician (d. 2012).
1922: Stan Lee, American cartoonist.
1924: Milton Obote, Ugandan president (d. 2005).
1925: Hildegard Knef, German actress (d. 2002).
1927: Esther Sandoval, Puerto Rican actress (d. 2006).
1930: Jorge Di Pascuale, Argentine Peronist trade unionist, assassinated (d. 1977).
1930: Franzl Lang, German folk artist (d. 2015).
1931: Guy Debord, French filmmaker (d. 1994).
1932: Manuel Puig, Argentine novelist (f. 1990).
1932: Nichelle Nichols, American actress.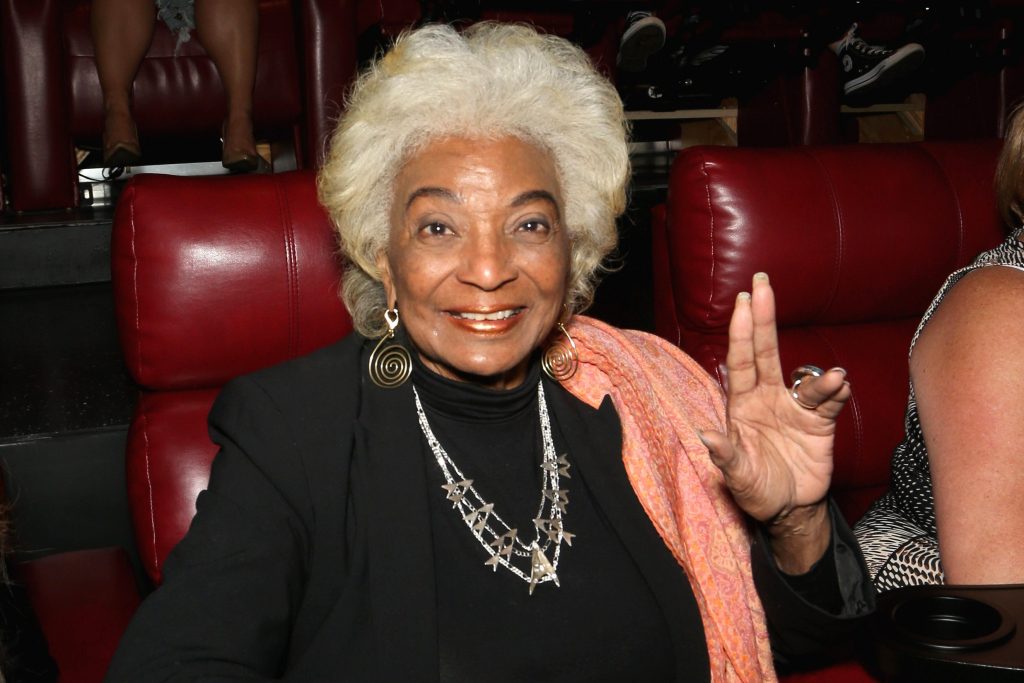 1934: Maggie Smith, British actress.
1934: David Warrilow, British actor (d. 1995).
1936: Jacques Mesrine, French smuggler, and murderer (d. 1979).
1937: Elida Marletta, Argentine actress (d. 2017).
1937: Ratan Tata, Indian magnate.
1940: Don Francisco (Mario Kreutzberger), Chilean television presenter.
1942: Roger Swerts, Belgian cyclist.
1943: Juan Luis Cipriani, Peruvian Archbishop.
1943: David Peterson, Canadian politician.
1944: Kary Mullis, American biochemist, 1993 Nobel Prize winner in Chemistry.
1945: Birendra Bir Bikram Shah Dev, Nepalese King.
1946: Mike Beebe, American politician.
1946: Edgar Winter, American musician.
1947: Aurelio Rodrდ­guez, Mexican baseball player (d. 2000).
1948: დ‰dgar Vivar, Mexican actor (Mr. Barriga).
1950: დ? vivos Blunck, Norwegian actor.
1950: Alex Chilton, American singer, and guitarist (d. 2010).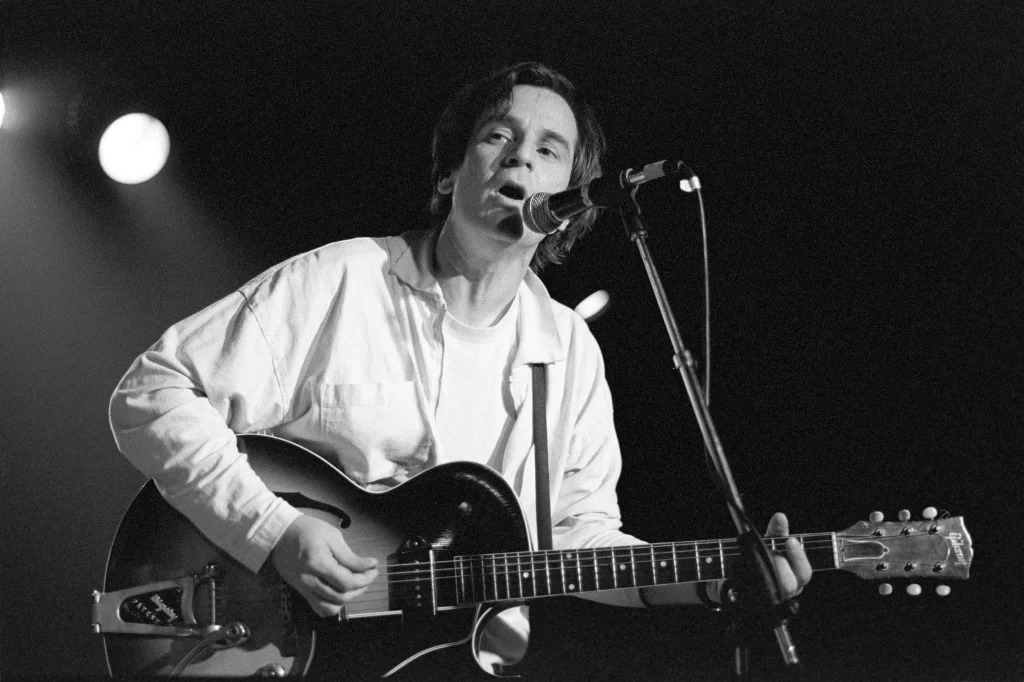 1950: Hugh McDonald, current bassist for the band Bon Jovi.
1950: Juan Marდ­a Traverso, Argentine motor racing driver.
1953: Richard Clayderman, French pianist.
1954: Juan Antonio De Benedictis, Argentine racing driver.
1954: Denzel Washington, American actor.
1955: Liu Xiaobo, Chinese activist and Nobel Peace Prize winner.
1956: Nigel Kennedy, British violinist.
1957: Javier Arenas, Spanish politician.
1958: Claire de la Fuente, Filipino singer.
1958: Cდ©sar Sarachu, Spanish actor.
1958: Terry Butcher, British footballer.
1959: Ana Torroja, Spanish singer, of the Mecano band.
1959: Emilio Sutherland, Chilean journalist and television presenter.
1960: Melvin Turpin, American basketball player (d. 2010).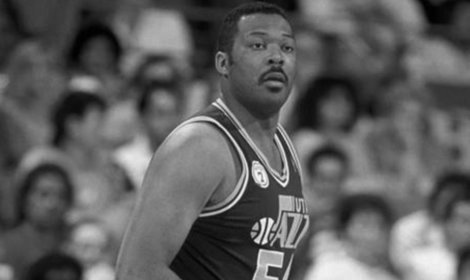 1962: Michel Petrucciani, French jazz pianist and composer (f. 1999).
1963: Dmitry Solovyov, Uzbek judoka.
1964: Maite Zდºდ±iga, Spanish athlete.
1967: Raphael Jimდ©nez, Venezuelan conductor and violinist.
1967: Chris Ware, American cartoonist.
1969: Juan Reynoso Guzmდ¡n, Peruvian soccer player.
1969: Linus Torvalds, Finnish computer scientist.
1970: Elaine Hendrix, American actress, and singer.
1970: Francesca Le, an American porn actress.
1971: Diego Abal, Argentine soccer referee.
1971: Yolanda Andrade, actress, and Mexican television host.
1971: Sergi Barjuan, Spanish footballer.
1972: Einar Dდ­az, Panamanian baseball player and coach.
1972: Roberto Palacios, Peruvian soccer player.
1972: Patrick Rafter, Australian tennis player.
1972: Adam Vinatieri, American football player.
1973: Marდ­a Fernanda Aldana, Argentine singer.
1973: Alex Dimitriades, Australian actor.
1973: Seth Meyers, American actor.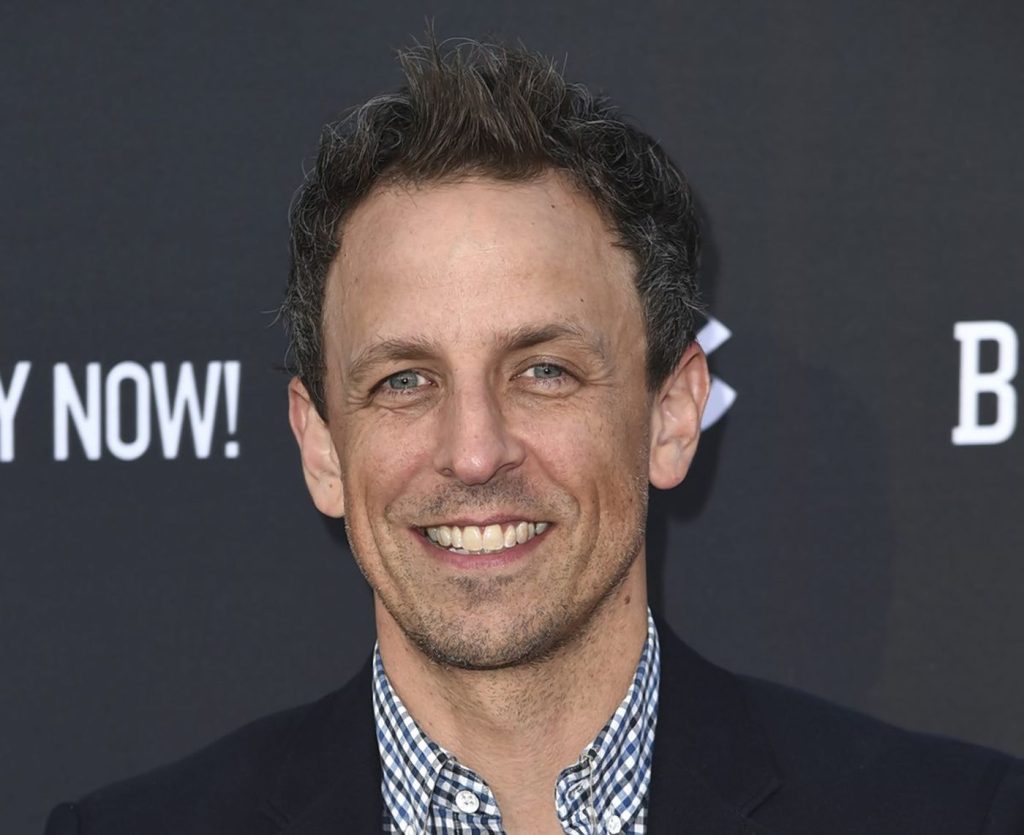 1973: Yessica Salazar, Mexican actress, and model.
1974: Anxo Lorenzo, Spanish piper.
1974: Jason Ridge, American porn actor.
1976: Joe Manganiello, American actor.
1976: Vanessa Ferlito, American actress.
1976: Kyohei Mikami, Japanese fighter.
1977: Kery James, a French musician.
1978: John Legend, American musician.
1978: Delfდ­n Quishpe, Ecuadorian indigenous singer-songwriter.
1979: James Blake, American tennis player.
1979: Zach Hill, American drummer.
1979: Noomi Rapace, Swedish actress.
1980: Diego Junqueira, Argentine tennis player.
1980: Lomana LuaLua, Congolese footballer.
1981: Khalid Boulahrouz, Dutch footballer.
1981: Sienna Miller, American actress.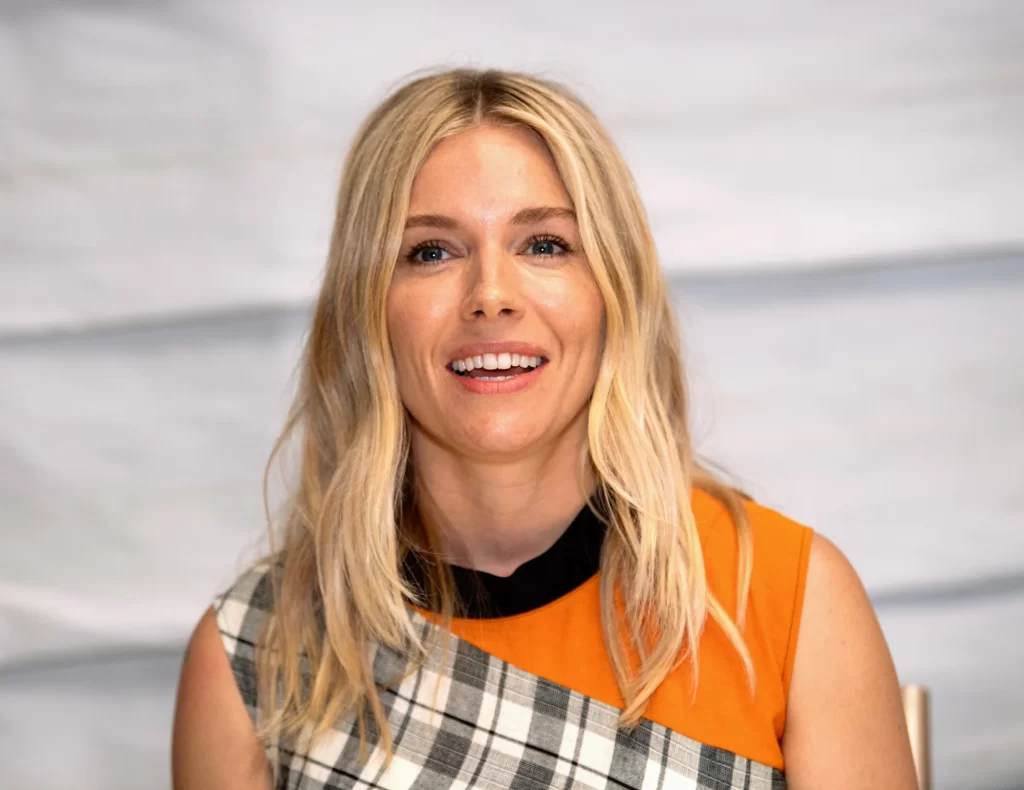 1981: Mika Vდ¤yrynen, Finnish footballer.
1982: Matt Walst, Canadian musician, and singer of the band Three Days Grace.
1984: Leroy Lita, British footballer.
1984: Martin Kaymer, German golfer.
1985: Taryn Terrell, fighter and American actress.
1986: Victoria Atkin, British actress.
1986: Tom Huddlestone, British footballer.
1987: Thomas Dekker, American actor.
1989: Mackenzie Rosman, American actress.
1989: Silvia Alonso, Spanish actress.
1989: Eva Cedeდ±o, actress, boxer, and Mexican driver.
1990: David Archuleta, American singer, winner of American Idol.
1992: Sheryl Rubio, Venezuelan actress.
2001: Madison De La Garza, American actress.
2002: Kelsey Briggs, an American girl murdered by her parents at two years and seven months (f. 2005).