People born on February 15th enjoy all that is unusual and extraordinary.
Horoscope and personality for those born on February 15th
Its nature is very curious and full of intuition. Courteous and friendly people, but quite withdrawn.
They are interested in literature, music, and art; they often fight for social changes and reforms, and they fight attentively and patiently for the realization of their goals. Calm, decisive, faithful, and patient: they can focus their thoughts and show a philosophical disposition. They enjoy making others feel good. Their surroundings happily follow them, as their tranquility inspires confidence. What threatens them: They may be in physical danger during one of their trips. They must also be careful not to fall from a high place.
What should they watch out for? They should keep in mind that their ideas and projects are not too chaotic and unclear, as that could put them in danger. They do not pay attention to their environment and do not want to adapt to it, which could have a negative effect on their career. It should be added that the developed type strives for harmony in life, and there are no conflicts or dissonances in his mind and soul. They show a lot of tolerance in religious matters, and although they are religious people themselves, they fully understand that religion has little to do with atavism, prejudice, and bigotry.
They feel some pity for the fans. A child born on this day enjoys reading and understands books intended for much older children. So children's ordinary toys do not interest them too much, and their parents should pay special attention to the physical conditions of their development. They must ensure that the child spends time outdoors and is physically active. His merciful instincts find their result in the care of animals: he is absolutely happy if he can take care of a puppy or a kitten. However, he finds little interest in his peers, as he is much smarter than them and prefers the company of older people.
The days of February 15th: Faustino, Georgia, Georgina, Jordდ¡n, Josდ©, Sigrid.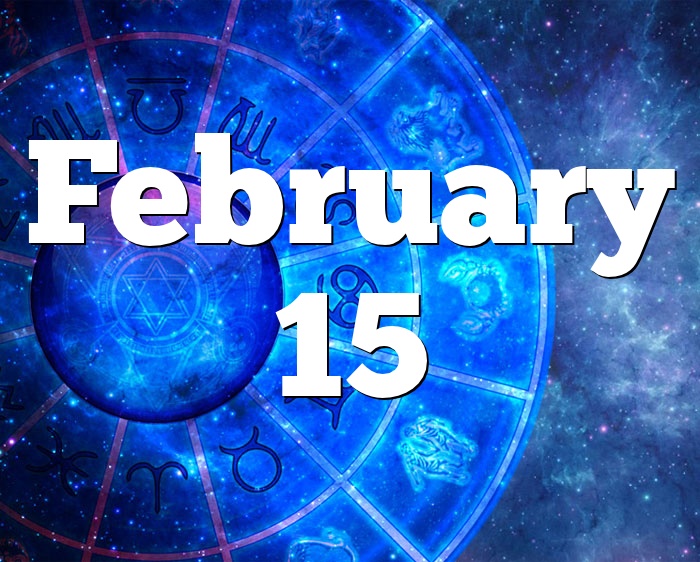 Zodiac sign for those born on February 15th
If your birthday is February 15th, your zodiac sign is  
Aquarius
.
February 15th - personality and character
character: 
 forgiving, independent, uncompromising, superstitious, disdainful, capricious;
profession: 
 watchmaker, teacher, actor/actress;
colors: 
 orange, cream, scarlet;
stone: 
 amethyst;
animal: 
 rabbit;
plant: 
 silky dogwood;
lucky numbers:
  15,20,33,40,58,59
super lucky number:
  30
Holidays and observances - February 15th
Ancient Rome: Celebration of the Lupercales festivals.

International Childhood Cancer Day, according to the International Union Against Cancer.
February 15th Celebrity birthdays. Who was born the same day as you?
1904: Antonin Magne, French cyclist (d. 1983).
1905: Harold Arlen, American composer (d. 1986).
1907: Cesar Romero, American actor (d. 1994).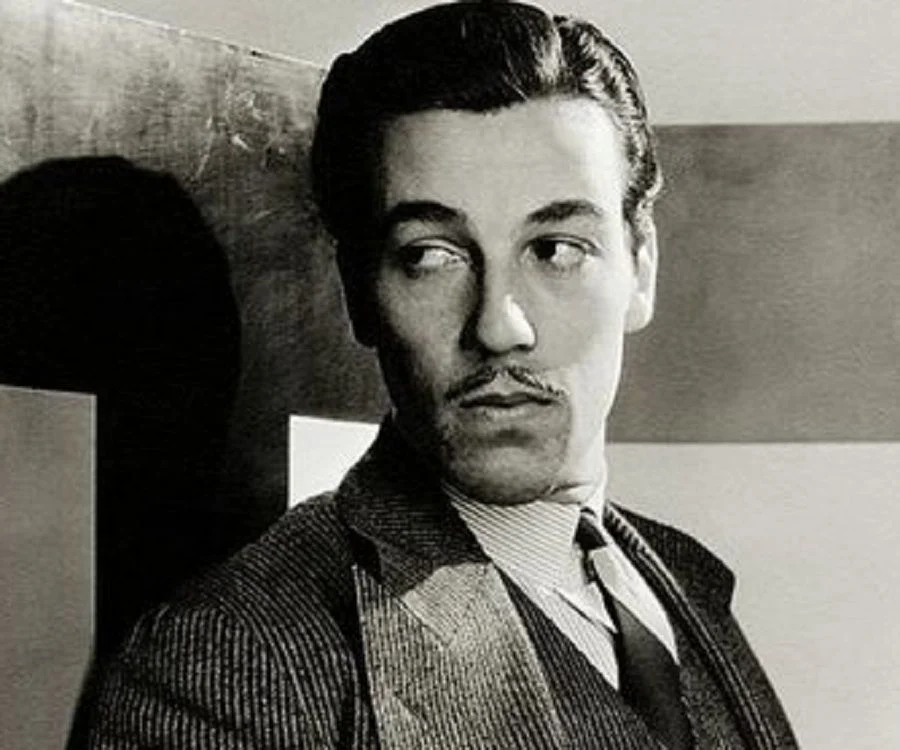 1908: Pedro Laდ­n Entralgo, Spanish physician, essayist, and academic (f. 2001).
1908: Armando Munoz Calero, doctor, and manager of Spanish football (d. 1978).
1909: Miep Gies, a survivor who went into hiding with Anne Frank (d. 2010).
1909: Guillermo Gorostiza, Spanish soccer player (d. 1966).
1910: Irena Sendler, The Angel of the Warsaw Ghetto, Polish nurse and philanthropist (d. 2008).
1912: George Mikes, British writer of Hungarian origin (d. 1987).
1913: Erich Eliskases, Argentine chess player of Austrian origin (d. 1997).
1914: Kevin McCarthy, American actor (d. 2010).
1916: Ronnie Aldrich, British pianist, and composer (d. 1993).
1916: Mary Jane Croft, American actress (f. 1999).
1916: Erik Thommesen, Danish sculptor (d. 2008).
1920: Sakata Eio, Japanese go player (d. 2010).
1920: Faustino Pდ©rez, Cuban politician and doctor (d. 1992).
1921: Radha Krishna Choudhary, Indian historian (d. 1985).
1921: Marcos Zucker, Argentine actor, and comedian (d. 2003).
1922: John B. Anderson, American politician.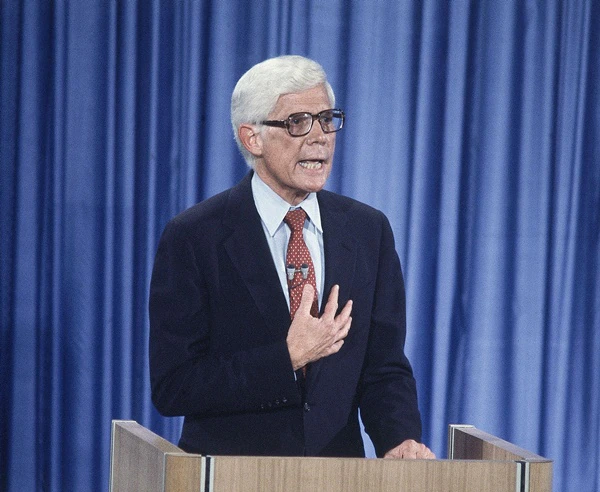 1923: Yelena Bდ³nner, Russian activist (d. 2011).
1927: Harvey Korman, American actor (d. 2008).
1927: Carlo Maria Martini, Italian Jesuit, Cardinal of the Catholic Church (f. 2012).
1929 - Graham Hill, British motor racing driver (d. 1975).
1929: James Schlesinger, American politician.
1930: Nico Minardos, American actor (d. 2011).
1931: Claire Bloom, British actress.
1932: Fray Juan Luis Barrera Gonzდ¡lez, Spanish cook and hotelier (f. 2014).
1934: Niklaus Wirth, Swiss computer scientist.
1935: Eken Mine, Japanese voice actor (d. 2002).
1935: Magdalena Ruiz Guinazდº, Argentine journalist.
1935: Roger Chaffee, American astronaut (d. 1967).
1937: Manuel de la Calva, Spanish musician and member of the Dynamic Duo.
1937: Gregory McDonald, American writer (d. 2008).
1937: Coen Moulijn, Dutch footballer (d. 2011).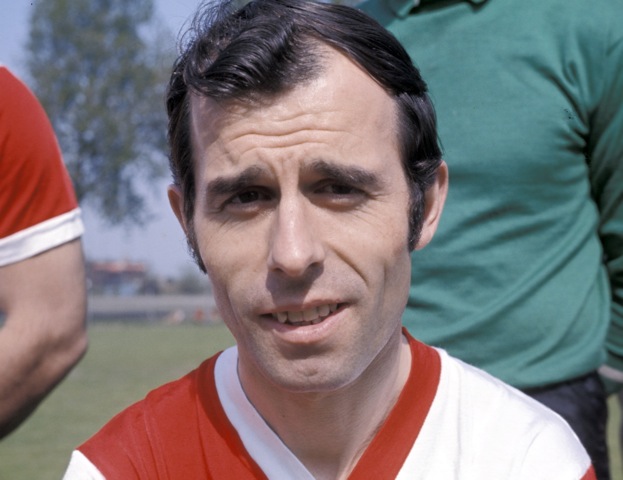 1937: Eladio Vinuela, Spanish chemist, professor, and researcher (f. 1999).
1939: Robert Hansen, American serial killer, and rapist (f. 2014)
1943: Griselda Blanco, Colombian drug trafficker (f. 2012).
1943: Mario Romero, Argentine writer (f. 1998).
1944: Mick Avory, British musician of the band The Kinks.
1944: Florinda Donner (Regina Thal), Venezuelan anthropologist and guru (disappeared in 1998).
1945: John Helliwell, British musician of the band Supertramp.
1945: Douglas Hofstadter, American scientist, philosopher, and academic.
1945: Mario Sabato, Argentine filmmaker.
1947: John Coolidge Adams, American composer.
1947: Marisa Berenson, American actress.
1947: Mario Gas, actor, director of Spanish theater and cinema.
1948: Bernd Pischetsrieder, German engineer and manager.
1948: Art Spiegelman, American cartoonist.
1949: Francisco Maturana, Colombian coach and soccer player.
1950: Tsui Hark, Vietnamese filmmaker.
1951: Markku Alდ©n, Finnish car driver.
1951: Melissa Manchester, American singer-songwriter of the band Harlettes.
1951: Jane Seymour, British actress.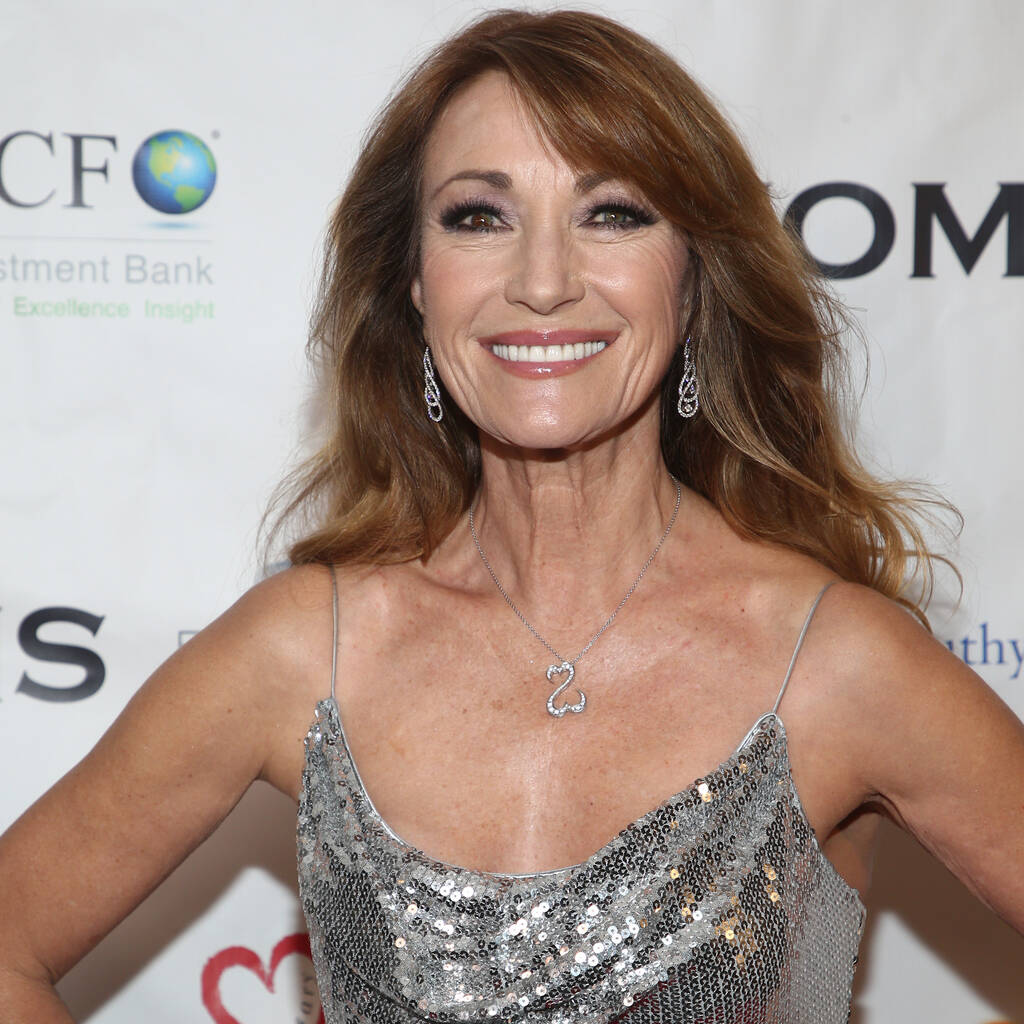 1952: Magdalena დ?lvarez, Spanish politician.
1952: Tomislav Nikoliე‡, Serbian politician.
1953: Tony Adams, theatrical and film producer (d. 2005).
1953: Rafael Bielsa, Argentine politician.
1954: Matt Groening, cartoonist, television producer, and American writer.
1955: Janice Dickinson, American model.
1955: Christopher McDonald, American actor.
1958: Rabah Madjer, Algerian footballer.
1959: Ali Campbell, British vocalist and guitarist of the band UB40.
1959: Hugo Savinovich, Ecuadorian wrestler.
1960: Darrell Green, American football player.
1960: Alberto Rojo, Argentine musician, writer, and physicist.
1960: Enrique Urquijo, Spanish musician (f. 1999).
1962: Milo ე?ukanoviე‡, Montenegrin Prime Minister and politician.
1962: Juan Eduardo Jaramillo, Colombian news anchor.
1963: Carlos Mario Hidalgo, former Costa Rican soccer player.
1964: Chris Farley, American actor, and comedian (d. 1997).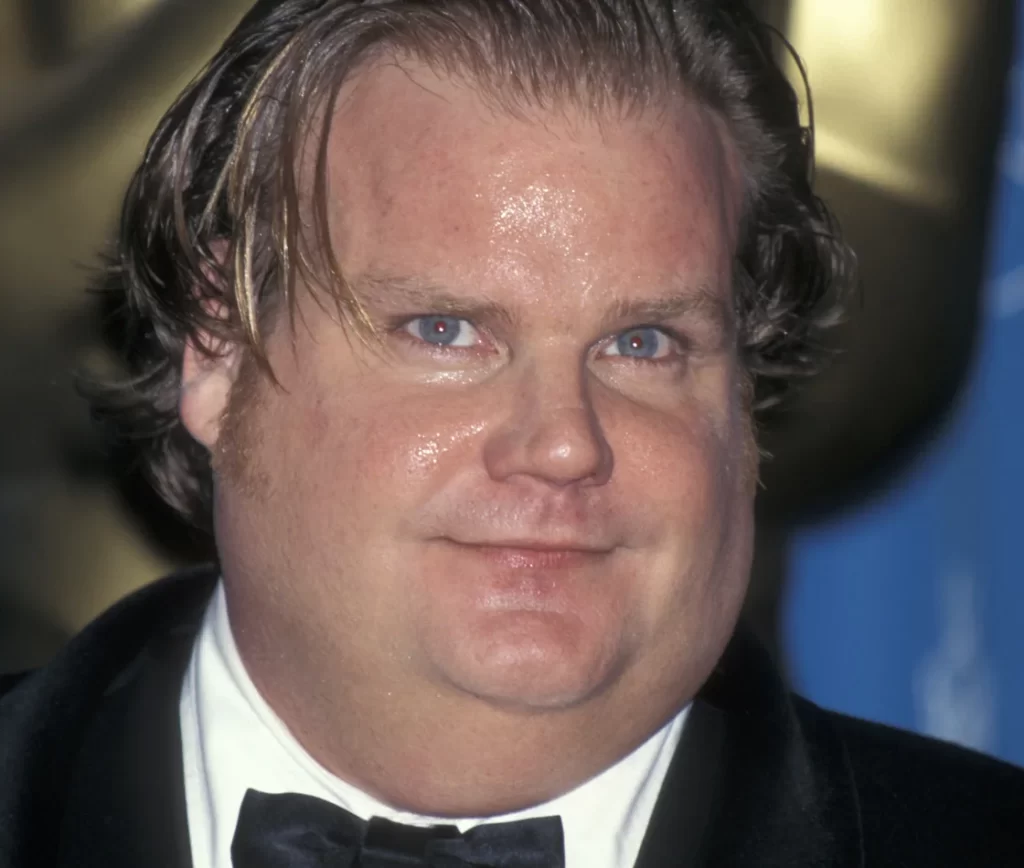 1964: Javier Fesser, Spanish filmmaker.
1964: Mark Price, American basketball player.
1968: Axelle Red, Belgian singer-songwriter.
1968: Gloria Trevi, Mexican singer, and actress.
1969: Roberto Balado, Cuban boxer (f. 1994).
1969: Brian Williams, American rapper, producer, and founder of Cash Money Records.
1971: Renდ©e O'Connor, American actress.
1971: Ray Sefo, New Zealand boxer.
1973: Alex Borstein, American actress, and singer.
1973: Katerina Neumannova, Czech skier.
1973: Amy Van Dyken, American swimmer.
1974: Miranda July, American actress, and filmmaker.
1974: Gina Lynn, an American porn actress.
1974: Tomi Putaansuu, Finnish musician of the Lordi band.
1974: Ugueth Urbina, Venezuelan baseball player.
1974: Alexander Wurz, Austrian Formula 1 driver.
1976: Brandon Boyd, American singer of the Incubus band.
1976: დ"scar Freire, Spanish cyclist.
1976: Giorgos Karagoutis, Greek basketball player.
1976: Ronnie Vannucci Jr., American musician of the band The Killers.
1977: Milenko Aე?imoviე?, Slovenian footballer.
1977: დ?lex Gonzდ¡lez, Venezuelan baseball player.
1977: Great Naniwa, Japanese fighter (d. 2010).
1977: Brooks Wackerman, American drummer of the band Bad Religion.
1978: Kimberly Goss, Finnish vocalist of the band Sinergy.
1978: Alejandro Lembo, Uruguayan soccer player.
1978: Marდ­a Susini, model and Argentine television host.
1978: Yiruma, South Korean pianist, and composer.
1979: Javier Josდ© Colina, Venezuelan baseball player.
1979: Scott Severin, British footballer.
1980: Conor Oberst, American singer of the band Bright Eyes.
1981: Heurelho da Silva Gomes, Brazilian soccer player.
1981: Matt Hoopes, American guitarist of the band Relient K.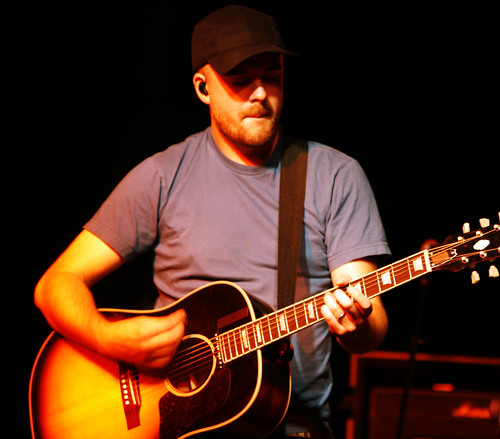 1981: Diego Alfonso Martდ­nez, Mexican soccer player.
1981: Olivia, American singer.
1983: Agustina Cherri, Argentine actress.
1983: David Degen, Swiss footballer.
1983: Philipp Degen, Swiss footballer.
1983: Russell Martin, Canadian baseball player.
1984: Doda, Polish singer-songwriter.
1985: Ilithya Manzanilla, Mexican actress.
1986: Valeri Bojinov, Bulgarian footballer.
1986: Johnny Cueto, Dominican baseball player.
1986: Gabriel Paletta, Argentine soccer player.
1986: Amber Riley, American actress.
1990: Charles Pic, French racing driver.
1990: Fidel Martდ­nez, Ecuadorian soccer player.
1990: Kotori Koiwai, Japanese voice actress.
1990: Santiago Romero, Uruguayan soccer player.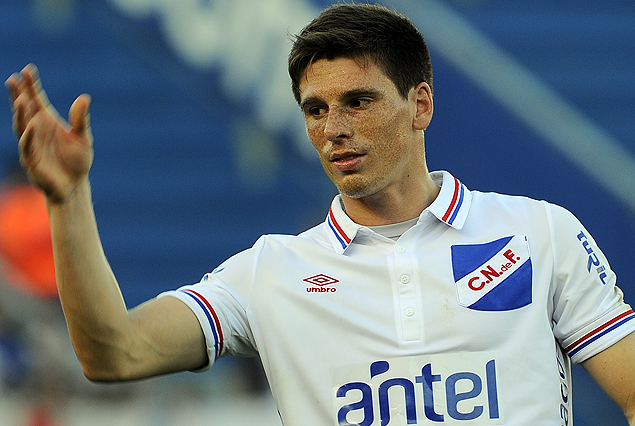 1990: Stephanie Vogt, tennis player from Liechtenstein.
1991: დ?ngel Sepდºlveda, Mexican soccer player.
1991: Panagiotis Tachtsidis, Greek footballer.
1993: Manuel Lanzini, Argentine footballer.
1998: Zachary Gordon, American actor.
1998: Wuilker Farდ­nez, a Venezuelan soccer player who plays in the goalkeeper position.