People born on January 1 are wise, considerate, patient, leaders, and organized.
Horoscope and personality for those born on January 1
Careful, reserved people: they like to study serious problems. Where others see nothing at all they see important clues about life events.
They are considerate people, and their life and work are oriented to work hidden from the view of the masses. They try anything to maintain their material gains and they strive to conserve their possessions; however, they run the risk of serious losses. People who indulge in deep philosophical meditations and unusual studies enjoy the confidence of Capricorn. They have a caring nature: they see the well-being and success of others. They are noble people, who help the poor and defend the defenseless. They don't enjoy flattery. They love to hunt. They talk a lot, but they are missing something in the speech department. What should they be wary of? They should avoid anything that is too eccentric and wander too far from the premises of logic and common sense. They must be careful of the dangers that lurk at night. They are ambitious: always moving forward. They achieve their goals primarily through persistence, diligence, and hard work. They often feel that they have been taken advantage of or that their actions have received little recognition, causing them a lot of unnecessary irritation. Although they are generally very serious people, they have a sense of humor and enjoy reading funny stories. The disadvantages of this birthday: revenge, stubbornness, sadness. Advantages: fairness, purity, integrity, diligence. A woman born on this day does business better than a man. She is a very discreet, caring and frugal housewife, showing great taste in home decoration and her ability to handle it. She can effectively lead others and lead an institution to hire numerous employees. Who was born on this day - has a natural teaching ability and patiently sees even the smallest detail. Such a teacher is very aware of the abilities of his students and does not ask a seven-year-old to do what only an older child can do. Someone very practical in their teaching methods: they are kind to their students, who are devoted and willing to make the best progress to be on their side. The days of January 1: Marდ­a, Jesდºs, Manuel, Emanuel.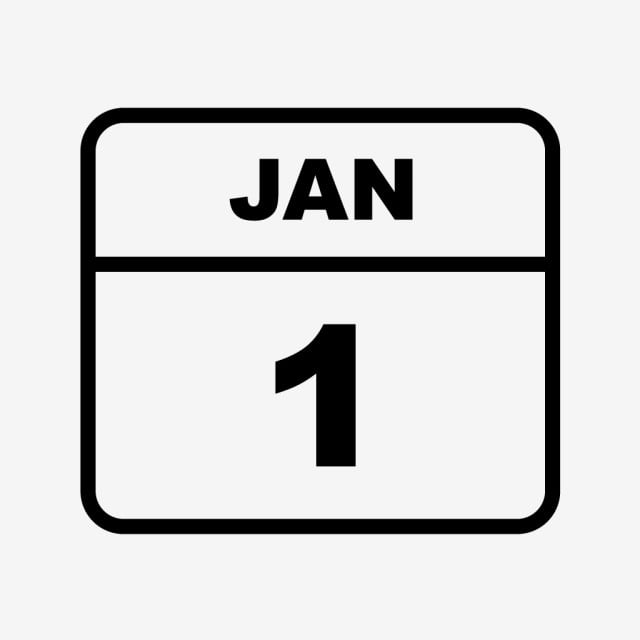 Zodiac sign for those born on January 1
If your birthday is January 1, your zodiac sign is  Capricorn
January 1 - personality and character
character: 
 idealistic, intelligent, intelligent, curious, touchy, arrogant;
profession: 
 doctor, architect, veterinarian;
colors: 
 gold, pink, gold;
stone: 
 beryl;
animal: 
 grizzly bear;
plant: 
 lady's cloak;
lucky numbers:
  15,23,33,43,48,55
super lucky number:
  2
Holidays and Observances - January 1
Australia: Independence Day
New Year (Gregorian calendar).
Haiti: Independence Day
Sudan: Independence Day
Brunei: Independence Day
Brazil: Universal Fraternization.
Cuba: Triumph of the Cuban Revolution.
January 1 Celebrity Birthday. Who was born the same day as you?
1900: Chiune Sugihara, Japanese diplomat (d. 1986). 1902: Hans von Dohnanyi, German jurist (d. 1945). 1903: Juan Atilio Bramuglia, Argentine politician (d. 1962). 1905: Nelson Leigh, American actor (d. 1985). 1905: Rodolfo Orlandini, Argentine soccer player and coach (d. 1990). 1907: Marდ­a Rosa Urraca Pastor, Spanish politician (d. 1984). 1909: Dana Andrews, American actor (d. 1992). 1909: Stepan Bandera, Ukrainian nationalist leader (d. 1959). 1911: Adolfo Linvel, Argentine actor (d. 1986). 1912: Kim Philby, Anglo-Soviet spy (d. 1988). 1913: Karl Stein, German mathematician (d. 2000). 1916: Alfonso Escდ¡mez, Spanish banker (d. 2010). 1919: Jerome David Salinger, American writer (d. 2010). 1922: Natalio Pescia, Argentine soccer player (d. 1989). 1923: Milt Jackson, American jazz vibraphonist (d. 1999). 1923: Ousmane Sembდ¨ne, Senegalese actor, director, writer, screenwriter and political activist (d. 2007). 1924: Jacques Le Goff, French medievalist historian (d. 2014). 1924: Genichi Taguchi, Japanese engineer (d. 2012). 1926: Josდ© Manuel Estepa, Spanish Archbishop. 1926: Eugenio Celedდ³n, Chilean engineer. 1927: Maurice Bდ©jart, Belgian choreographer (d. 2007). 1927: Vernon Smith, American economist, 2002 Nobel Prize winner for economics. 1927: Vicente Cano, Spanish poet. 1928: Carlos Barral, Spanish poet and editor (d. 1989). 1928: Jean-Pierre Salignon, French basketball player (d. 2011). 1930: Yaafar al-Numeiry, Sudanese president (d. 2009). 1932: Marosa di Giorgio, Uruguayan writer (d. 2004). 1932: Oscar Viale, Argentine actor, comedian, playwright and screenwriter (d. 1994). 1932: Giuseppe Patanდ¨, Italian conductor (d. 1989). 1933: Joe Orton, British playwright (d. 1967). 1934: Gheorghe Dinicე?, Romanian actor (d. 2009). 1934: Raდºl Eduardo Vela Chiriboga, Ecuadorian cardinal. 1934: Lajdar Brahimi, Algerian politician. 1936: Manuel Revuelta Gonzდ¡lez, Spanish historian. 1937: Akiko Tsuboi, Japanese voice actress. 1937: Carlos Prieto Jacquდ©, Mexican cellist. 1937: Ramდ³n Ayerra, Spanish jurist, writer and humorist. 1937: Osvaldo Piro, Argentine bandoneonist and composer. 1938: Frank Langella, American actor. 1941: Simდ³n Andreu, Spanish actor. 1941: Dardo Cabo, Argentine journalist and politician, assassinated (d. 1977). 1941: Martin Evans, British geneticist and biochemist, 2007 Nobel Prize in Physiology or Medicine. 1942: Alassane Ouattara, President of Ivorian. 1943: Germდ¡n Molina Valdivieso, Chilean lawyer and politician. 1944: Eloy de la Iglesia, Spanish filmmaker (d. 2006). 1944: Omar Hasan Ahmad al Bashir, Sudanese president. 1945: Jacky Ickx, Belgian motor racing driver. 1945: Pietro Grasso, Italian politician. 1946: Rivelino, Brazilian soccer player. 1946: Juan Manuel Laguardia, Venezuelan announcer, actor and producer. 1947: Celso Bugallo, Spanish actor. 1947: Jon Corzine, American politician. 1947: FR David, French singer. 1947: Lდ¡szloდ³ Polgდ¡r, Bulgarian lyric bass (d. 2010). 1948: Pდ¡vel Grachov, Russian politician and military man (d. 2012). 1951: Norberto Mario Oyarbide, Argentine judge and lawyer. 1951: Hans Joachim Stuck, German racing driver. 1953: Alpha Blondy, reggae singer. 1953: Fulgencio Obelmejდ­as, Venezuelan boxer. 1955: Pichi De Benedictis, Argentine musician, photographer, cultural manager and journalist. 1955: Jesდºs Marდ­a Zamora, Spanish footballer. 1956: Christine Lagarde, French politician. 1956: Mike Mitchell, American basketball player (d. 2011). 1957: Patricio Bisso, Argentine actor, journalist, designer and set designer. 1957: Federico del Barrio, Spanish cartoonist and illustrator. 1957: Evდ¡ngelos Venizelos, Greek politician. 1958: Grandmaster Flash, American musician. 1959: Jennifer Edwards, American actress. 1959: Panagiotis Giannakis, Greek basketball player and coach. 1959: Michel Onfray, French philosopher. 1960: Luis Gabelo Conejo, Costa Rican soccer player. 1962: Cristდ³bal Cubilla, Mexican soccer player. 1963: Josდ© Manuel Entrecanales Domecq, Spanish businessman. 1964: Moussa Dadis Camara, Guinean military man. 1965: Laura Ingraham, writer and American television presenter. 1966: Ivica Daე?iე‡, Serbian politician. 1967: Juanma Bajo Ulloa, Spanish filmmaker. 1967: John Digweed, British DJ. 1967: Marcelo Barticciotto, former Argentine footballer. 1968: Davor ვ uker, Croatian footballer. 1969: Morris Chestnut, American actor. 1969: Verne Troyer, American actor (f. 2018). 1969: Paul Lawrie, Scottish golfer. 1971: Abdala Faye, Senegalese sculptor. 1971: Juan Carlos Plata, Guatemalan soccer player. 1972: Micaela Nevდ¡rez, Puerto Rican actress. 1972: Lilian Thuram, French footballer. 1975: Eiichirვ? Oda, Japanese mangaka. 1977: Hasan Salihamidვ¾iე‡, Bosnian footballer. 1977: Ricardo Margaleff, Mexican actor. 1977: Axel, Argentine singer. 1977: Jerry Yan, Taiwanese actor and singer. 1978: Vidya Balan, Indian actress. 1979: Brody Dalle, Australian singer, of the band The Distillers. 1979: Mercedes Funes, Argentine actress. 1979: Gisela, Spanish singer. 1980: Ignacio Huang, Chinese actor and graphic designer 1981: Zsolt Baumgartner, Hungarian Formula 1 driver. 1982: Egidio Arდ©valo Rდ­os, Uruguayan footballer. 1982: David Nalbandiდ¡n, Argentine tennis player. 1983: Calum Davenport, British footballer. 1983: Dani Jarque, Spanish footballer (d. 2009). 1984: Paolo Guerrero, Peruvian soccer player. 1984: Rubens Sambueza, Argentine soccer player. 1984: Fernando San Emeterio Lara, Spanish basketball player. 1985: Steven Davis, Northern Irish footballer. 1985: Tiago Splitter, Brazilian basketball player. 1986: Glen Davis, American basketball player. 1986: Lee Sungmin, Korean singer and actor. 1986: Colin Morgan, Northern Irish actor, best known for his role on the series Merlin. 1987: Meryl Davis, American skater. 1988: Dallas Keuchel, American baseball player. 1988: Kendall Jamaal Waston Manley, Costa Rican soccer player. 1990: Juan Sდ¡nchez Miდ±o, Argentine soccer player. 1992: Jack Wilshere, British footballer of the Arsenal Football Club. 1992: He Kexin, Chinese artistic gymnast. 1998: Lara Robinson, Australian actress.