People born on July 21 are interested in public affairs and politics.
Horoscope and personality for those born on July 21
A bit vain, with a dreamy demeanor: they are defenders of nature and rural life. They are interested in agriculture and admire the beauty of nature in all its forms.
Decisive and patient, they are people with political tendencies and public character. They are very sensitive to all kinds of influences, therefore they cannot feel happy unless they are in a harmonious environment. Patient, peaceful: faithful in their sympathies and attachments, capable of sacrificing themselves for their loved ones and ideals. Noble, deep-thinking, attractively influential over others. They will find success in relation to land, houses, real estate, as well as water, sea and navigation. Your marriage does not promise happiness, although it could bring some material gain. The shortcomings of this birthday include being emotionally and sensually deviant, wastefulness, and weakness of will, making them unreliable. They will have some misunderstandings with their parents. They can get through life deftly, although they want to get money just for the sake of it, so they could run the risk of becoming parsimonious. Their health is quite delicate: they are mishandled with strong emotions, bad news, concern for their loved ones or financial difficulties. There is a tendency to worry and excessive exaggeration. Restlessness, dissatisfaction, and feats created in a negative way negatively influence digestion. Treating these people's illnesses should also include paying attention to their imagination, which keeps finding new reasons for concern.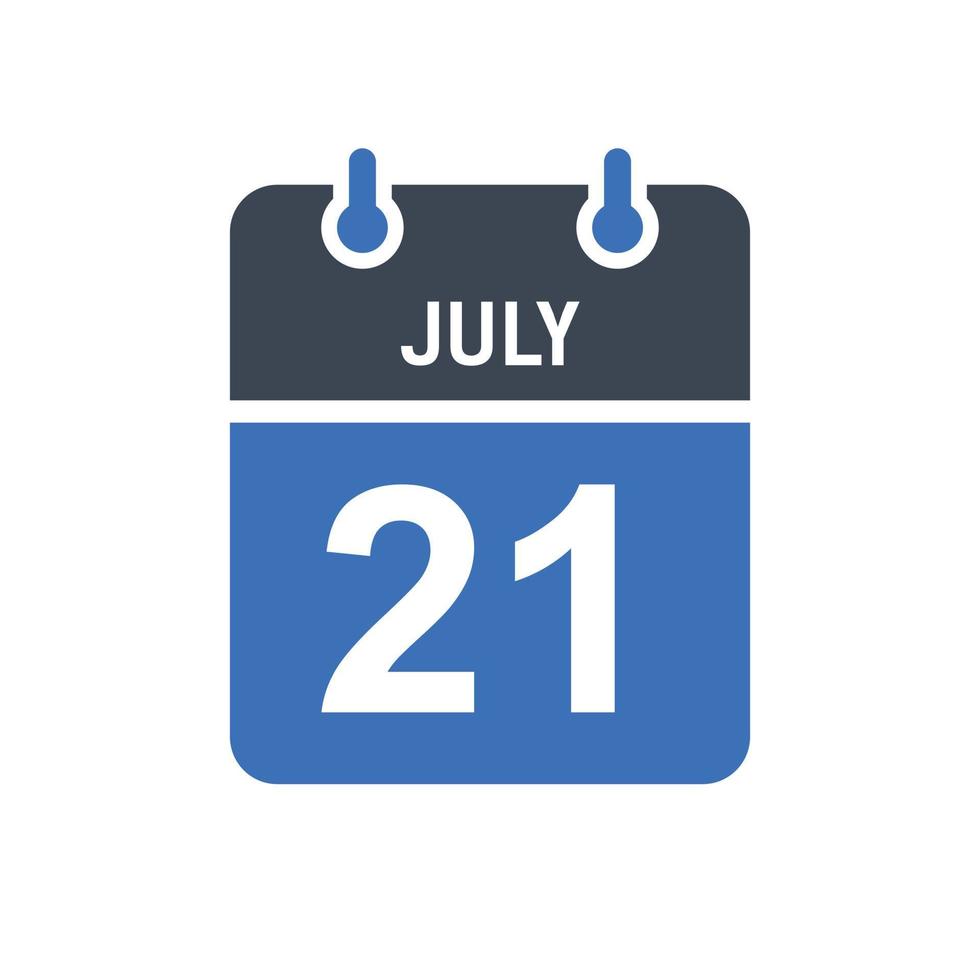 Zodiac sign for those born on July 21
If your birthday is July 21, your zodiac sign is  Cancer
July 21 - personality and character
character: 
impeccable, hard-working, independent, disdainful, strict, cruel
profession: 
dressmaker, janitor, motor driver
colors: 
pink, brown, red
stone: 
coral
animal: 
starfish
plant: 
poplar
lucky numbers:
  4,18,19,31,41,55
super lucky number:
  21
Holidays and Observances - July 21
Venezuela: National Veterinary Doctor Day.
Bolivia: Day of the martyrs of the National Revolution.
Guam: Liberation Day.
Belgium: National day.
July 21 Celebrity Birthday. Who was born the same day as you?
1903: Silvina Ocampo, Argentine writer, short story writer and poet (f. 1993) 1905: Miguel Mihura, Spanish writer, cartoonist and humorist (f. 1977). 1911: Marshall McLuhan, Canadian essayist (d. 1980). 1917: Emilio Romero Gდ³mez, Spanish journalist. 1919: Nuto Revelli, Italian writer. 1920: Constance Dowling, American actress. 1920: Zelmar Guenol, Argentine actor and comedian (d. 1985). 1920: Constant Nieuwenhuys, Dutch painter (d. 2005). 1920: Isaac Stern, Ukrainian violinist. 1922: Juana Ginzo, Spanish radio actress. 1923: Rudolph Marcus, American chemist, 1992 Nobel Prize in Chemistry. 1924: Don Knotts, American actor (d. 2006). 1925: Osiris Rodrდ­guez Castillos, Uruguayan poet and composer. 1926: Norman Jewison, Canadian filmmaker. 1926: Bill Pertwee, British comic actor (d. 2013). 1930: Javier Escrivდ¡, Spanish actor. 1934: Anatoli Geleskul, Russian translator (d. 2011). 1935: Juan Pablo Izquierdo, musician, Chilean conductor, National Prize of Musical Arts of Chile. 1936: Julio Valdeდ³n Baruque, Spanish historian. 1938: Janet Reno, former US attorney general. 1939: Chacho Echenique, Argentine folkloric author and composer, of the Salteno Duo. 1939: John Negroponte, American diplomat. 1940: Alcy Cheuiche, Brazilian writer. 1941: Tina Serrano, Argentine actress. 1943: Edward Herrmann, American actor (d. 2014). 1943: Lucrecia Mდ©ndez de Penedo, Guatemalan professor, literary critic and essayist. 1944: John Evans Atta Mills, Ghanaian president (d. 2012). 1944: Tony Scott, British filmmaker (d. 2012). 1946: Domingo Felipe Cavallo, Argentine economist. 1948: Beppe Grillo, Italian comedian, actor and politician. 1948: Cat Stevens (Yusuf Islam), British musician. 1948: Litto Nebbia, Argentine musician. 1948: Guillermo Ortiz Martდ­nez, Mexican economist. 1949: Franco Simone, Italian singer-songwriter. 1949: Oscar Osqui Amante, Argentine guitarist and singer, of the band Oveja Negra (f. 2014). 1950: Ubaldo Fillol, Argentine soccer player. 1951: Robin Williams, American actor (d. 2014). 1955: Marcelo Bielsa, Argentine soccer player and coach. 1955: Joaquდ­n Galდ¡n, Argentine singer-songwriter, of the Pimpinela duo. 1955: Andrდ©s Palma, Chilean economist. 1957: Jon Lovitz, American actor and comedian. 1958: Liliana Bodoc, Argentine writer. 1958? Giulia Tamayo Leდ³n, Peruvian lawyer, defender of women's rights (f. 2014). 1960: Fritz Walter, German footballer. 1961: Jim Martin, American guitarist, of the band Faith No More. 1962: Lee Aaron, Canadian singer. 1964: Gustavo Bermდºdez, Argentine actor. 1965: Javier Calamaro, Argentine singer. 1966: Gabriel Schultz, Argentine radio and television host and journalist. 1967: Dmitri Kholodov, Russian journalist (d. 1994). 1968: Brandi Chastain, American footballer. 1969: Klaus Graf, German motorsport driver. 1970: Michael Fitzpatrick, American musician of the band Fitz and The Tantrums 1971: Charlotte Gainsbourg, French actress and singer. 1973: Fey, Mexican singer. 1974: Jordi დ‰vole, Spanish humorist. 1978: Josh Hartnett, American actor. 1978: Justin Bartha, American actor. 1978: Damian Marley, Jamaican musician. 1979: Tania Llasera, Spanish actress and presenter. 1981: Paloma Faith, British singer and actress. 1981: Joaquდ­n Sდ¡nchez, Spanish footballer. 1981: Stefan Schumacher, German cyclist. 1981: Romeo Santos, American singer-songwriter. 1983: Eivor Pდ¡lsdდ³ttir, Faroese singer-songwriter. 1985: Wei-Yin Chen, Taiwanese baseball player. 1985: Von Wafer, American basketball player. 1986: Fernando Tielve, Spanish actor. 1986: Anthony Annan, Ghanaian footballer. 1986: Rebecca Ferguson, British singer. 1986: Livia Brito, Cuban actress 1988: DeAndre Jordan, American basketball player. 1989: Rory Culkin, American actor. 1989: Jamie Waylett, British actor. 1989: Marco Fabiდ¡n, Mexican soccer player.