People born on July 4 are caring, predictive, and with a strong sense of individuality.
Horoscope and personality for those born on July 4
They are capable of deeper feelings, although they do not show it. Intelligent and silent observers who acutely experience everything around them.
A harmonious environment is the first and most important condition of happiness for that person. Because they are exceptionally sensitive, with great resilience and persistence, although quite passive. As long as they overcome that passivity, they can achieve great activity, display meaningful abilities, and attain substantial power. Capable of doing business, they enjoy scientific studies and show religious tendencies. They also show significant skill in manual work. They stay true to their life principles and goals: they can be very careful, far-sighted, and frugal. They are often seen as greedy for that. Persistent and relentless: they can even be cruel. They have a strong sense of their own individuality, but they often have very little strength to show it in life. His great sensitivity to moods is combined with extraordinary incoherence. They also have a tendency to loneliness and experience waves of melancholy, with often destructive tendencies. It should be added that they are generally tough, proud and ruthless people, with little regard for others. What should they aspire to? To take control of their negative instincts that push them towards cruelty. If they can't do that, they could be at risk for life hazards. What threatens them? Let their enemies organize against them, which will cause them to fail in the final part of their lives.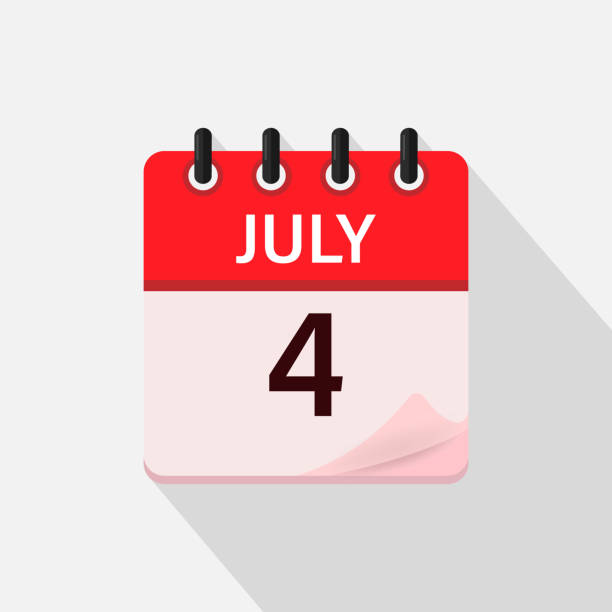 Zodiac sign for those born on July 4
If your birthday is July 4, your zodiac sign is  Cancer
4th of July - personality and character
character: 
wise, sincere, passionate, irritable, conceited, fussy
profession: 
playwright, writer, spy
colors: 
cream, brown, beige
stone: 
lapis lazuli
animal: 
slug
plant: 
Spiderwort plant
lucky numbers:
  2,21,33,46,53,57
super lucky number:
  15
Holidays and Observances - July 4
Argentina: National Day of Coexistence and Plurality of Political Expressions, commemorating the historic farewell message to the late President of the Nation General Juan Domingo Perდ³n delivered by Dr. Ricardo Balbდ­n.
Colombia: Cartoonist's Day.
Mexico: Acდ¡mbaro, Guanajuato. Patron Saint Festivities in honor of the Virgin of the Refuge of Sinners.
Venezuela: Architect's Day.
Argentina: Rural Doctor's Day, commemorating the birth of Dr. Esteban Maradona.
United States: Independence Day.
4th of July Celebrity Birthday. Who was born the same day as you?
1902: Meyer Lansky, Jewish-American mobster (d. 1983). 1907: Gordon Griffith, assistant director, film producer and American actor (d. 1958). 1910: Gloria Stuart, American actress, who played the old woman in the movie Titanic) (d. 2010). 1911: Mitch Miller, American musician (d. 2010). 1914: Roberto Escalada, Argentine actor (d. 1986). 1917: Manolete, Spanish bullfighter (d. 1947). 1918: Taufa'ahau Tupou IV, Tongan king (d. 2006). 1921: Gდ©rard Debreu, French economist (d. 2004). 1922: Guillaume Cornelis van Beverloo, Dutch painter and printmaker (d. 2010). 1923: Bernard Loomis, American toy developer (d. 2006). 1924: Eva Marie Saint, American actress. 1925: Cathy Berberian, American singer-songwriter (d. 1983). 1926: Alfredo Di Stდ©fano, Hispanic-Argentine soccer player and coach (f. 2014). 1927: Gina Lollobrigida, Italian actress. 1927: Watts Humphrey, American computer scientist (d. 2010). 1927: Neil Simon, American writer, producer and screenwriter. 1928: Giampiero Boniperti, Italian soccer player and manager. 1929: Darდ­o Castrillდ³n Hoyos, Colombian Archbishop (d. 2018). 1930: Mohamed Demagh, Algerian sculptor. 1931: Stephen Boyd, British actor (d. 1977). 1931: Sდ©bastien Japrisot, French filmmaker (d. 2003). 1933: La Prieta Linda, Mexican singer and actress. 1934: Carmen Santonja, Spanish singer and composer, of the duo Vainica Doble (f. 2000). 1935: Narciso Ibდ¡nez Serrador, Spanish theater director. 1935: Dunav Kuzmanich, Chilean filmmaker, scriptwriter and librettist based in Colombia (f. 2008). 1937: Sonja Haraldsen, Norwegian aristocrat. 1938: Bill Withers, American singer. 1939: Manuel Summers, Spanish filmmaker (f. 1993). 1940: Miguel დ?ngel Estrella, Argentine pianist. 1941: Hugo Henrდ­quez, Ecuadorian singer (d. 2012). 1941: Sergio Oliva, Cuban bodybuilder (d. 2012). 1943: Alan Christie Wilson, American singer, of the band Canned Head (d. 1970). 1948: Renდ© Arnoux, French Formula 1 driver. 1949: Pedro Antonio Martდ­n Marდ­n, Spanish politician and businessman. 1949: Horst Seehofer, German politician, minister-president of Bavaria. 1952: დ?lvaro Uribe, Colombian president between 2002 and 2010. 1959: Victoria Abril, Spanish actress. 1960: Roland Ratzenberger, Austrian Formula 1 driver (d. 1994). 1961: Ana Acosta, Argentine actress and comedian. 1963: Ute Lemper, German singer. 1965: Horace Grant, American basketball player. 1967: Vinicio Castilla, Mexican baseball player. 1969: Martin Schmidt, German judoka. 1969: Elena Arzak, Spanish cook. 1970: Alberto Ardines, Spanish drums, of the bands Avalanch and Sauze. 1970: Tony Vidmar, Australian footballer. 1971: Koko, a gorilla trained to communicate with signs. 1972: Nina Badriე‡, Croatian pop singer, representative of Croatia in Eurovision 2012. 1972: Marcel Curuchet, Uruguayan musician, from the band No te Va a Gustar (f. 2012). 1972: Alexდ©i Shდ­rov, Latvian chess player. 1973: Camui Gackt, Japanese singer, of the band Malice Mizer. 1973: Jan Magnussen, Danish motorsport driver. 1973: Ana Marდ­a Orozco, Colombian actress. 1975: Tania Davis, Australian violist, of the Bond band. 1976: Daijiro Kato, Japanese motorcycle racer (d. 2003). 1978: Emile Mpenza, Belgian footballer. 1978: Becki Newton, American actress. 1979: Renny Vega, Venezuelan soccer player. 1980: Marc Lieb, German motorsport driver. 1982: Vladimir Gusev, Russian cyclist. 1982: Hannah Harper, British porn actress. 1983: Miguel დ?ngel Munoz, Spanish actor. 1983: Miguel Pinto, Chilean soccer player. 1984: Jazmდ­n De Grazia, Argentine model (f. 2012). 1985: Wason Renteria, Colombian footballer. 1988: Angelique Boyer, French-Mexican actress. 1990: Fredo Santana, American rapper (f. 2018). 1992: დ"scar Romero Villamayor and დ?ngel Romero Villamayor, Paraguayan footballers. 1995: Bautista Merlini, Argentine soccer player. 1999: Moa Kikuchi, model, actress, singer and Japanese dancer.